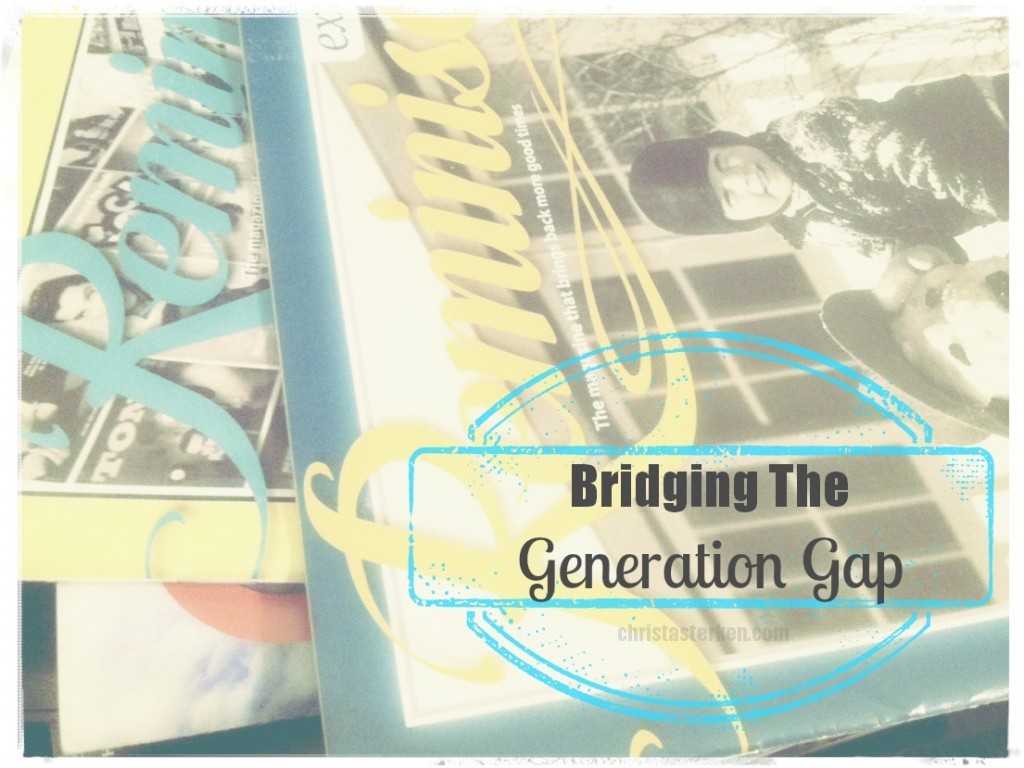 I read a ton of Reminisce magazines, it's one of my favorites. That might seem an odd choice for someone my age, since the stories are mostly from the early to mid 1900′s, before I was even born.
There is an unexplainable connection I feel with older generations. Where some might see wrinkles and wobbly legs, I see a young strapping man or a woman who dreamed of her future. Where some hear endless stories of the past, I hear the moments that created a life.
I see the value of their life and the gift of them wanting to share it.
I see the person behind the aged face, the eyes that still sparkle with wild spunk, or mist over with memories of the events of history that scarred.
Recently, it really hit me the tragedy of not building real relationships with seniors and youth. The stuff kids read about in 20th century history class? The people who lived it are STILL here! Youth might be caught up in  tech relationships and video games, missing the wonder of  people who are the real heroes. The people who made mistakes that don't need to be repeated, hoping for attentive ears. [Read more...]