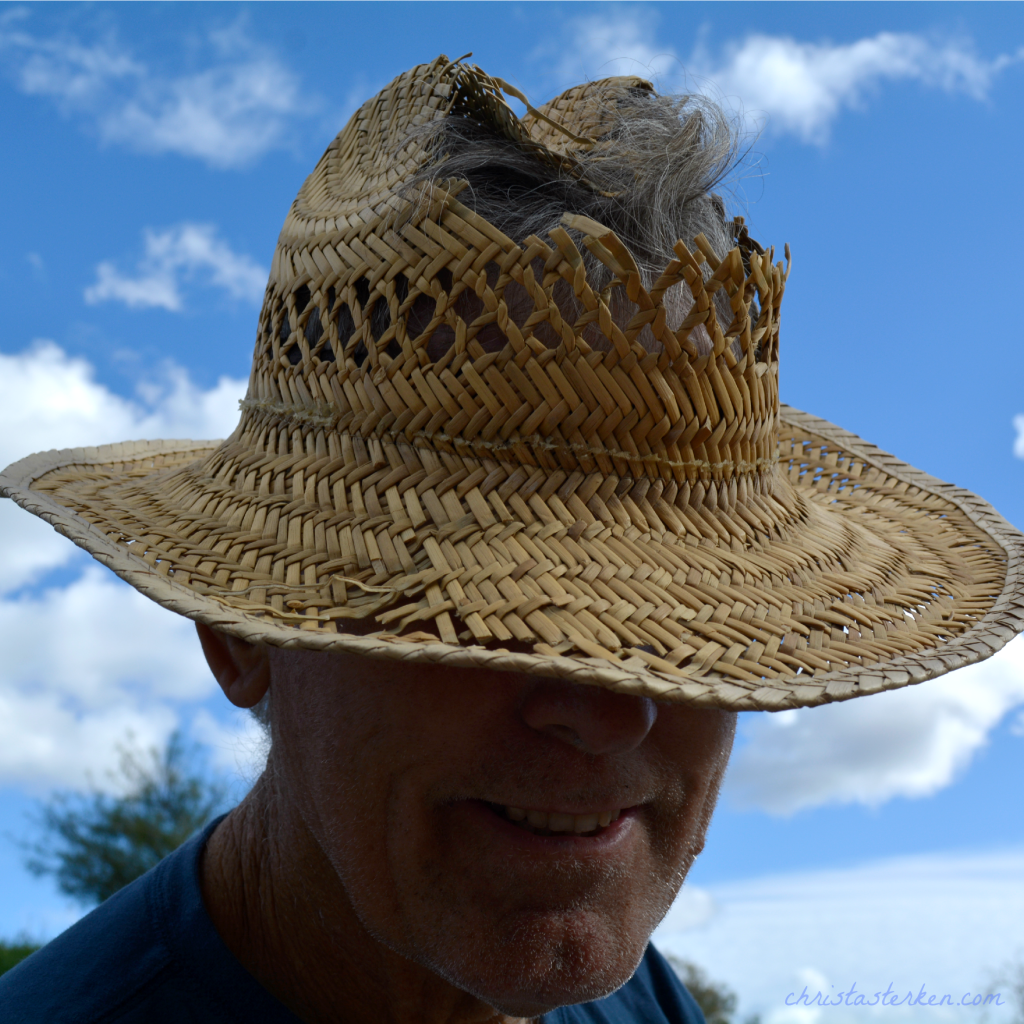 I love to see my dad wearing this old, broken  work hat.
It reminds me of who he is, and who he taught me to be.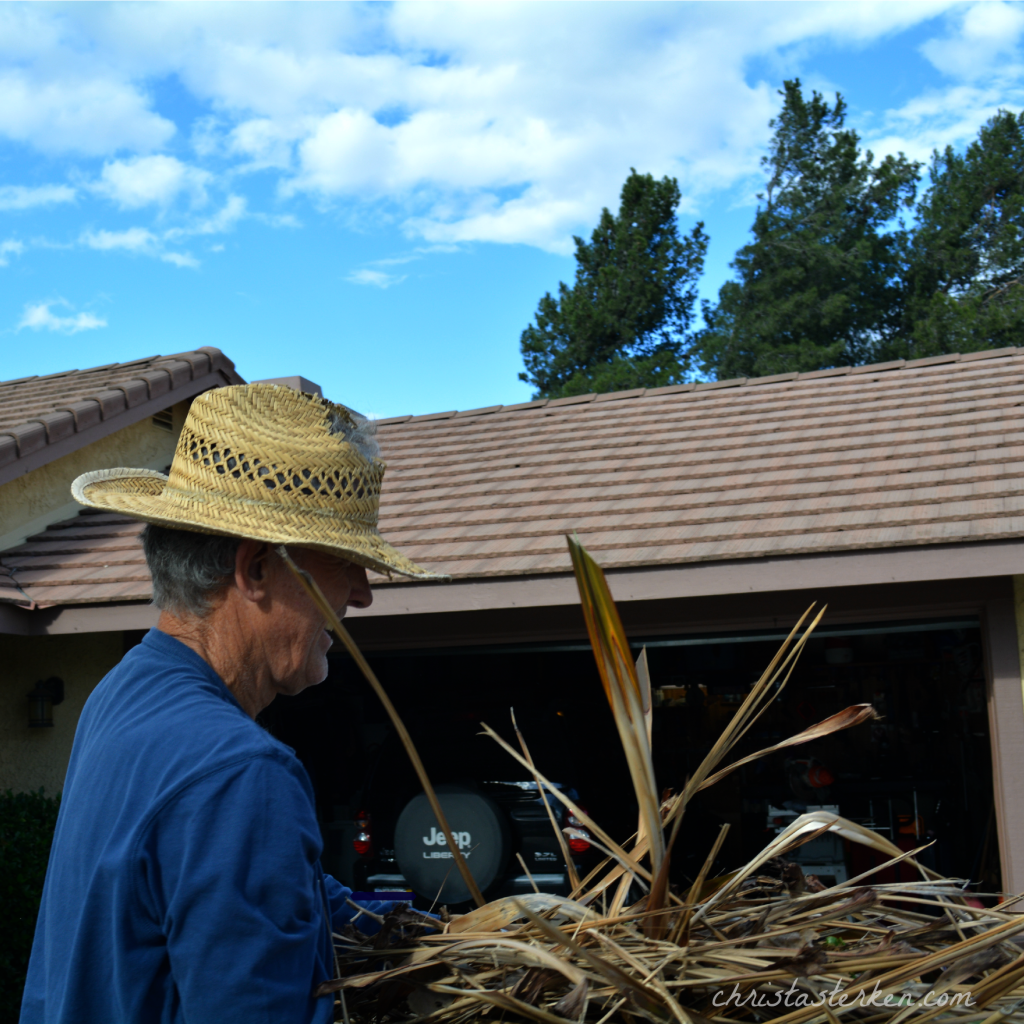 Never one to "say" and not to "do", he lives out a good work ethic.
When I was a girl, he really insisted that all chores were done right. Done correctly.
And I've never forgotten those lessons.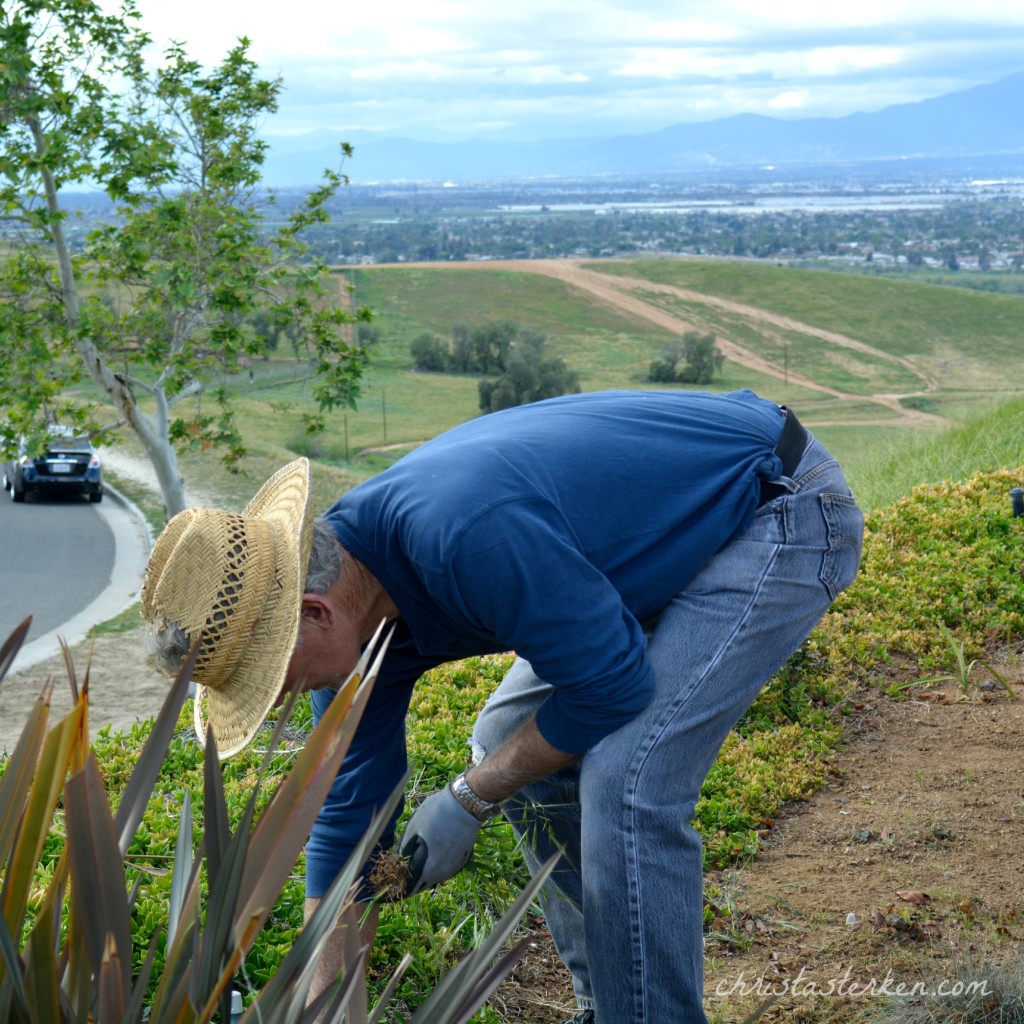 Back then I resented every lesson, I am sure. They seemed silly and too uptight.
When I see my dad in this hat?
Every lesson comes flooding back to me. Those lessons have served me well.
For I know the value  of a job well done.
And I have a husband who carries on the tradition, of a dad who put his family's needs above all, no work below him if it'll keep the family afloat.
He learned alot from my dad too, coming around as a young man.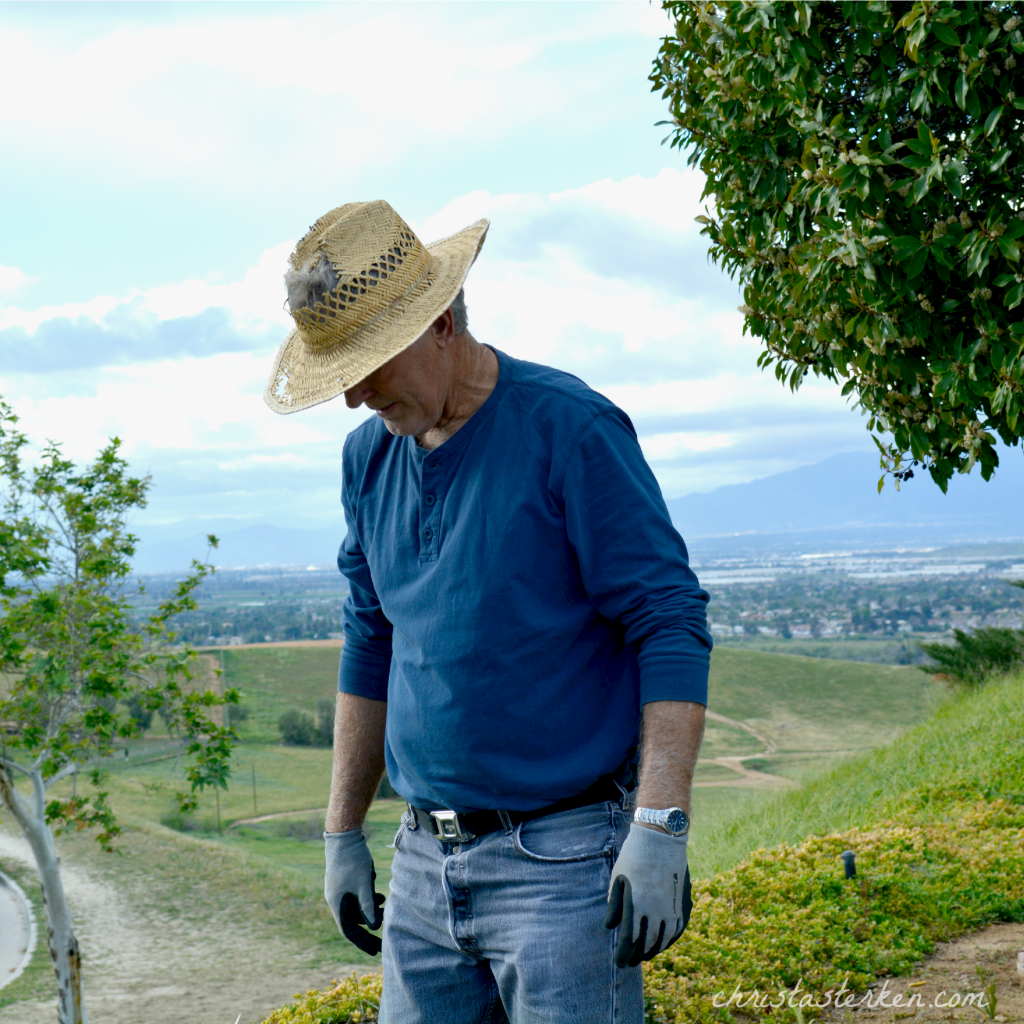 The satisfaction of a hard day's work. Pride in a job well done.
My dad still works with the same ethic. I do wish he'd slow down a bit now, and enjoy the fruits of his labor more.
And he will, when the work is done. The best way, the right way.
He'll relax and survey his project and mentally start planning the next.
Good thing there is hole in his hat, to let a few ideas escape… because I love to see him sitting down too. Content.
Are there lessons your parents taught you by example, that have stayed with you for life? Consider leaving a comment with your story. I LOVE to hear from you, and read every single one.