If you ever have the chance to drive up Pike's Peak in Colorado, it quickly becomes apparent that the ascending  view is limited.
There are stretches where nothing is visible except the sky beyond the asphalt.
14,110 feet above sea level with no guard rails  feels unnerving.
Sometimes this is the driving force in our lives. Scared to not see what is ahead, fear immobilizes us.
We worry, "Is it safe to continue on?"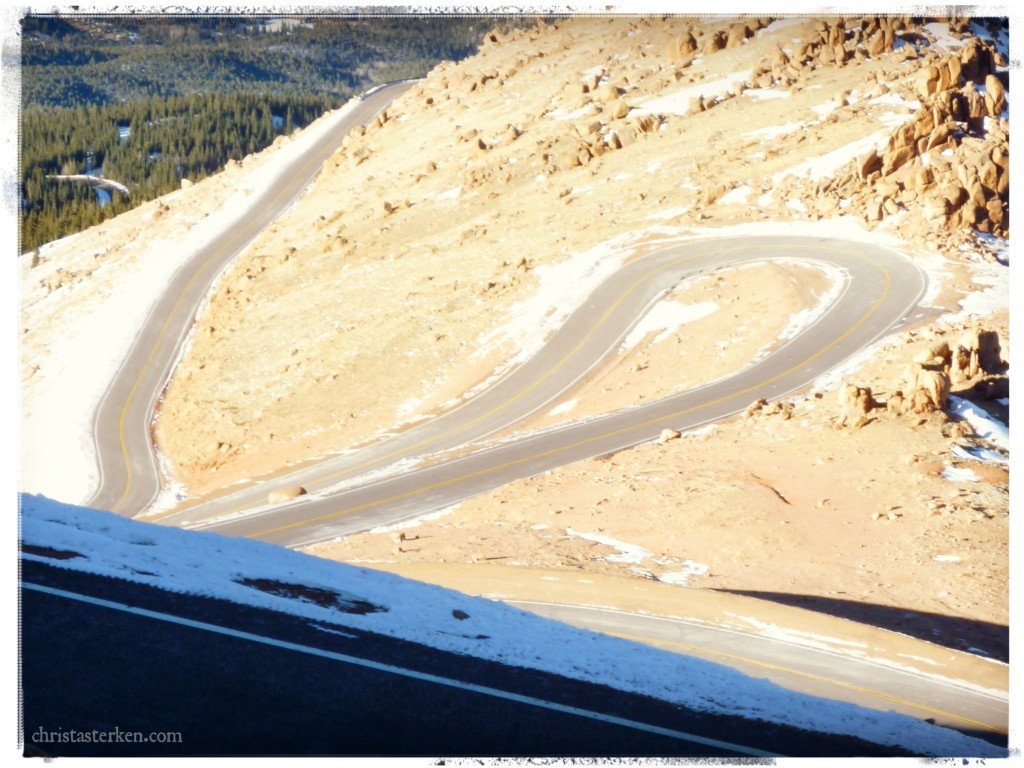 There are no promises that it'll be easy, but it will be life changing.
Jesus is the guide, going ahead of us to check out the road. He is ahead, around and behind.
How many times have we come through the unknown in our lives? Concerned about what was around the bend, but trusting it was right to go on? The road might be jarring and the wind nearly knocks us off of our feet.
But if we press on, there will be an amazing finish.
"Never be afraid to trust an unknown future to a known God." 

― 

Corrie ten Boom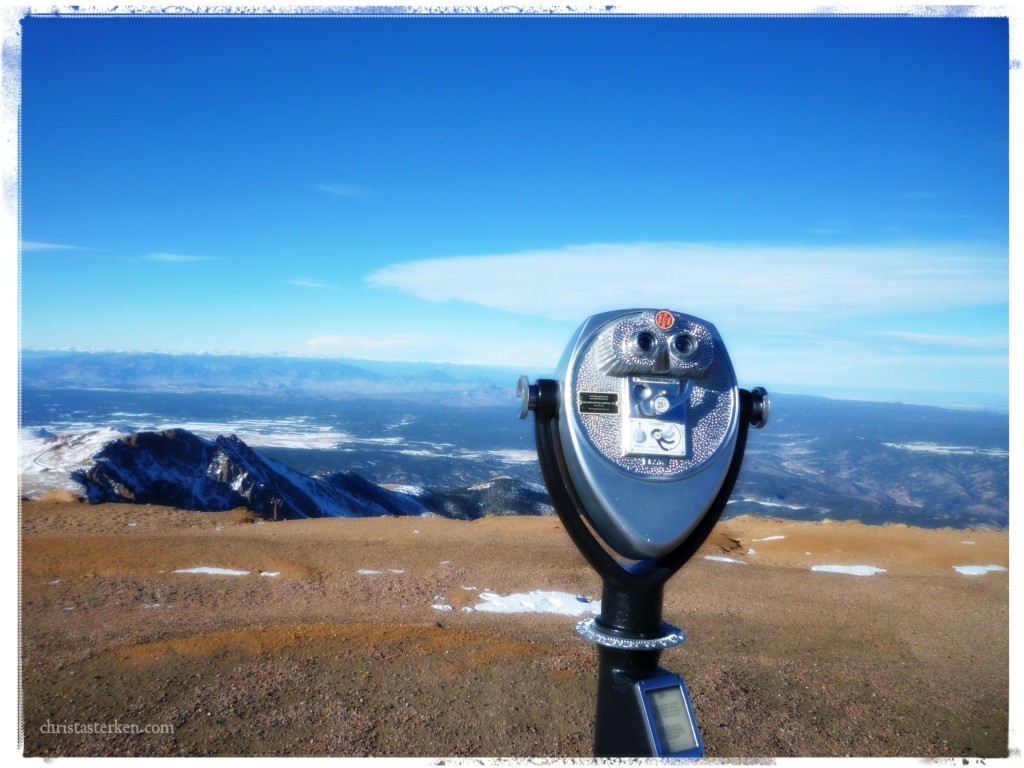 In my own life this has proved true countless times.
I could not imagine the new vista, and often the road was scary. Sometimes there was no road at all, and every step was wobbly and painful. But it was worth pressing on to see what was ahead.
I won't live my life afraid to drive around the bend. I'm not saying I won't want to, it's natural to have fear. But I'll fight it back.
Venture out of the comfort zone.
Did you know Katharine Lee Bates penned the words to America the Beautiful after reaching the top of this vista in the late 1800′s? Surely, the road was intimidating even more so 110+ years ago, but when she succeeded? She was deeply moved. The experience gave her something to share with our country. Our unique experience will give us something as well…
Turn the corner, see what is waiting to be discovered. Don't miss out on the beauty for fear of the journey.