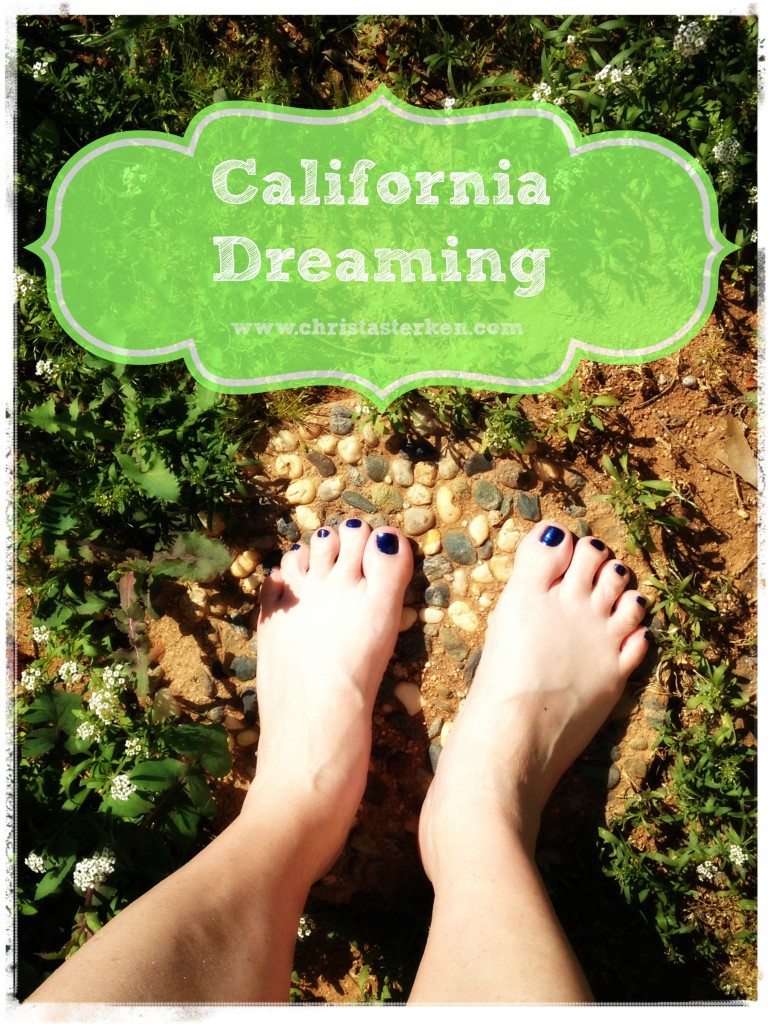 Greetings from SoCal!
Even though the reason I am here is difficult, there are still many happy memories to be made!
Thank you for the positive interest from the pictures I've shared on Instagram. Would you  enjoy a peek into what I "see" when I come home to visit?
Since last night marked the biggest snowfall of the year where I live, perhaps a photographic reminder of approaching spring, will cheer sweet blog readers up in the frigid late winter regions.
Today, for Part One, a few shots of the details that come to mind when I think of my childhood origins. They are found by walking my parents yard. No story, just a peaceful offering.
Story specific photos will come to fill out the remainder of our California Dreaming series, until things resume to normal in my blog home . In about 1 1/2 weeks. Enjoy!
California Dreaming
If you enjoyed these, please consider sharing them? Now, with California Dreaming comes some myths. Today though, enjoy every sweet dreaming moment. Because so many of them, are magical.