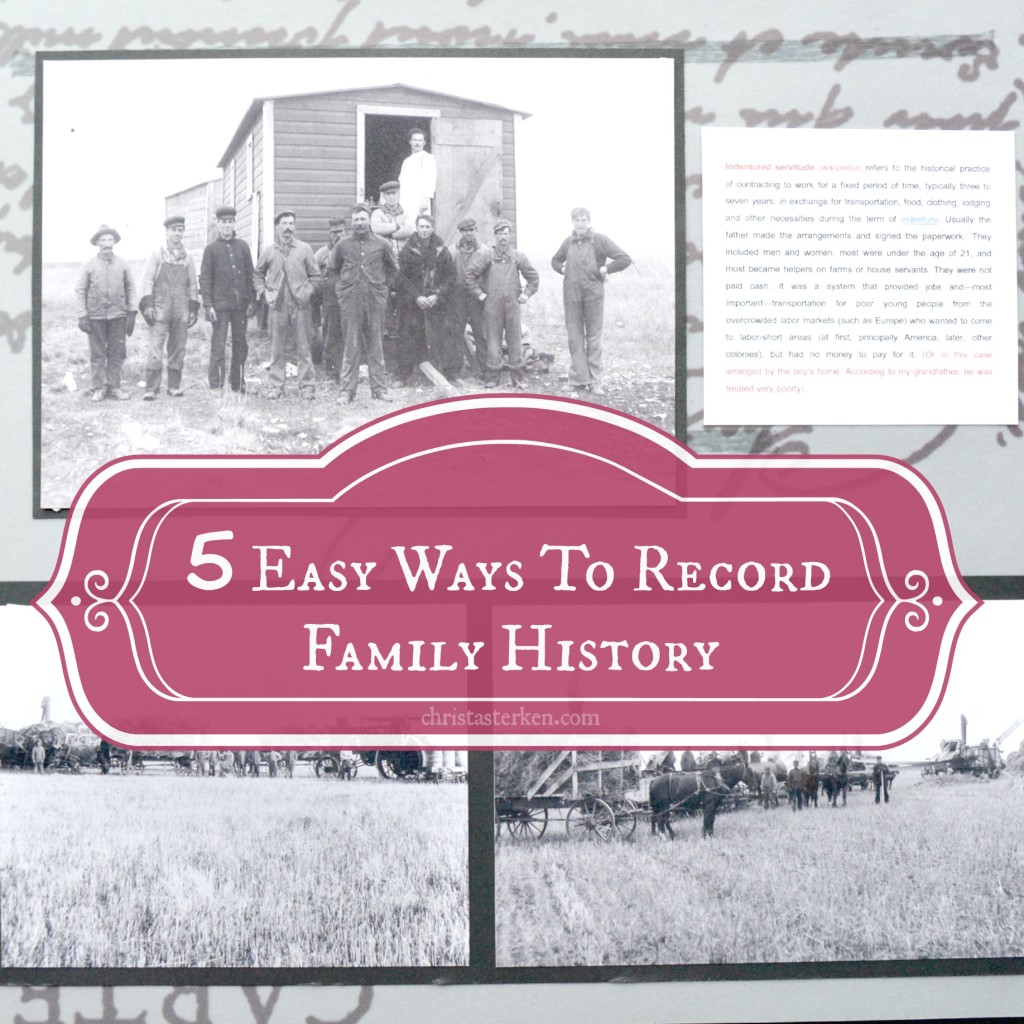 I am captivated with my family genealogy.
Thankfully, my Grandma has been working on this for many years, making it easy for me to enjoy.
I can take her labors and create, in my way, pages to honor these people I did not know.
But I imagine them well…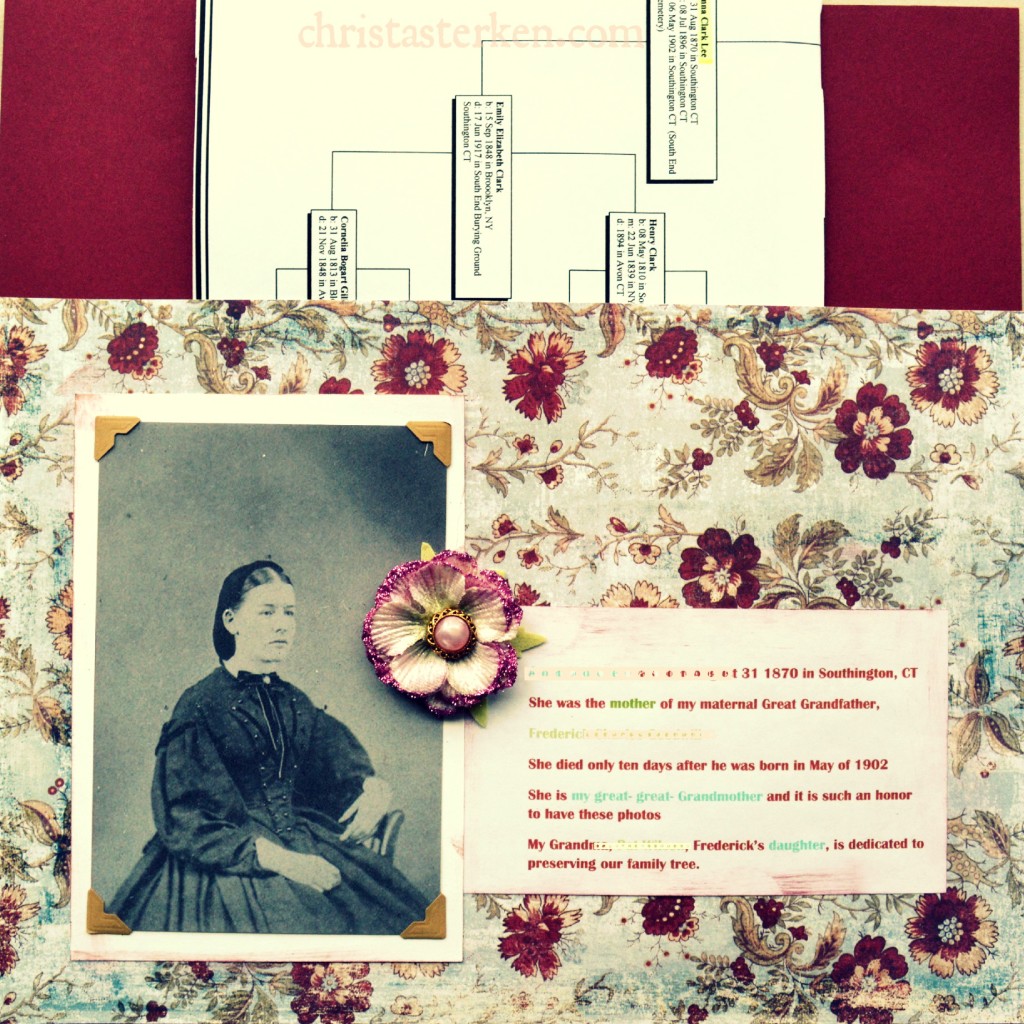 I tuck little snippets of history away; morsels of story to be pulled out and savored.
Do you know your story?
Every thread of our lives weave together, back and forth, in and out. We participate but are often unable to see clearly.
Stop and listen. See the beautiful tapestry of your life, and mark it down. It is a common refrain, as we wonder who would want to read about our normal day?
Someone will, I promise you.
On one side of my family the history is largely unknown. That makes this celebration of family even more significant.
We do the coming generations a tremendous favor to share these seemingly forgettable moments in ways that will tell our story.
5 Easy Ways To Record Your Family History
Scrapbooking is one way I enjoy bringing together old photos with real "pieces" of life from my extended family. If you'd like an idea for a complete mini book click on this link.  Here are a few simple ideas:
1. Create pockets by gluing a half sheet of paper on a full sheet. Tuck in records and loose information or personal items
2. Don't be afraid to use any old letters or postcards. On the example below, I used a card my great-grandmother sent to my Grandpa along with her picture. These details can be hard to find, so don't get hung up on the dates of the photo/papers matching. The idea is to represent the person, something about them…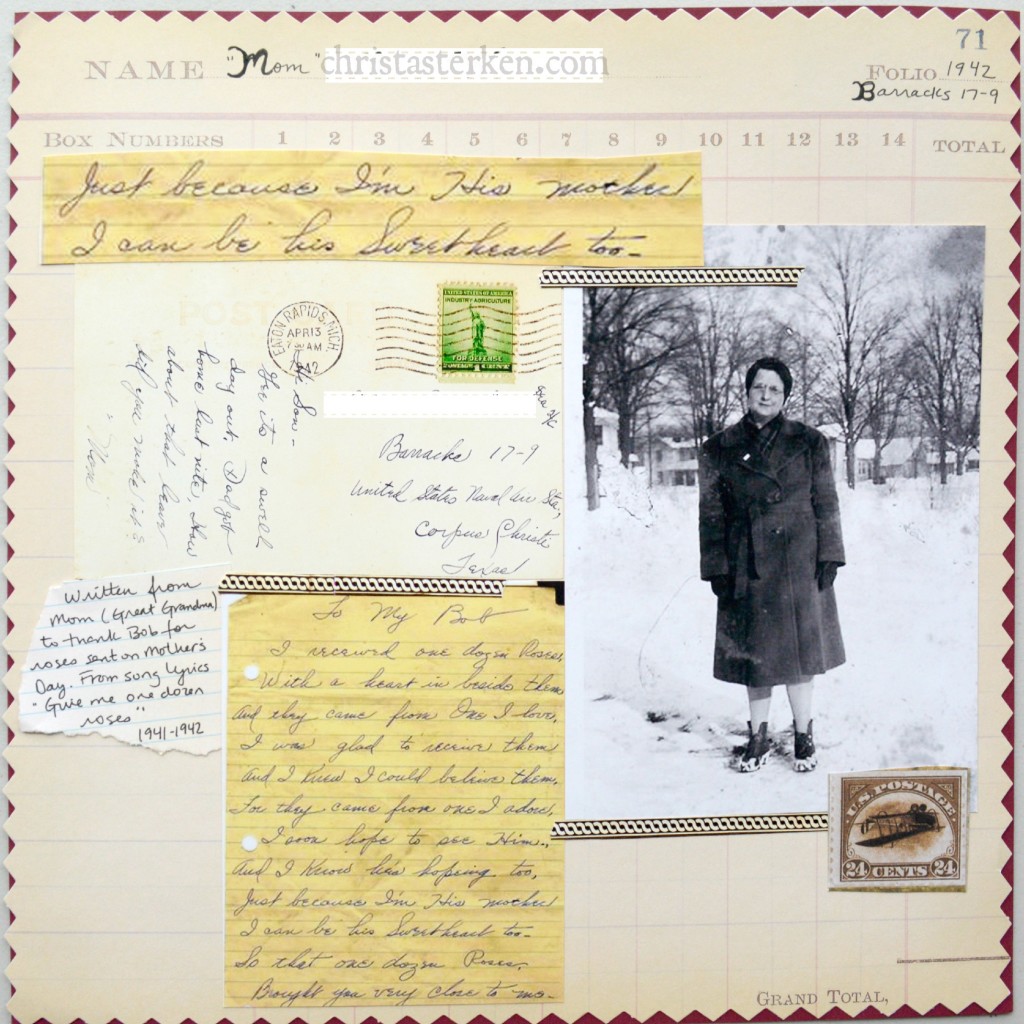 3. Print off records if you don't have them. A little internet research can provide copies of marriage certificates, death certificates, and even immigration information
4. Add historical information as a "side note" to supplement the photos. For my leading title picture in this post, I did a search for the indenture program my great-grandfather was a part of. It helps cement our relatives and their realities into our imagination
5. Ask relatives for any memories, and include them along with a picture. Again, they don't have to be exact. For example, I have a blurry old picture of my grandfather in the band. My grandma shared a memory of how he that music impacted him. The contrast of his upbringing and his appreciation for something beautiful added another dimension to what I knew of him.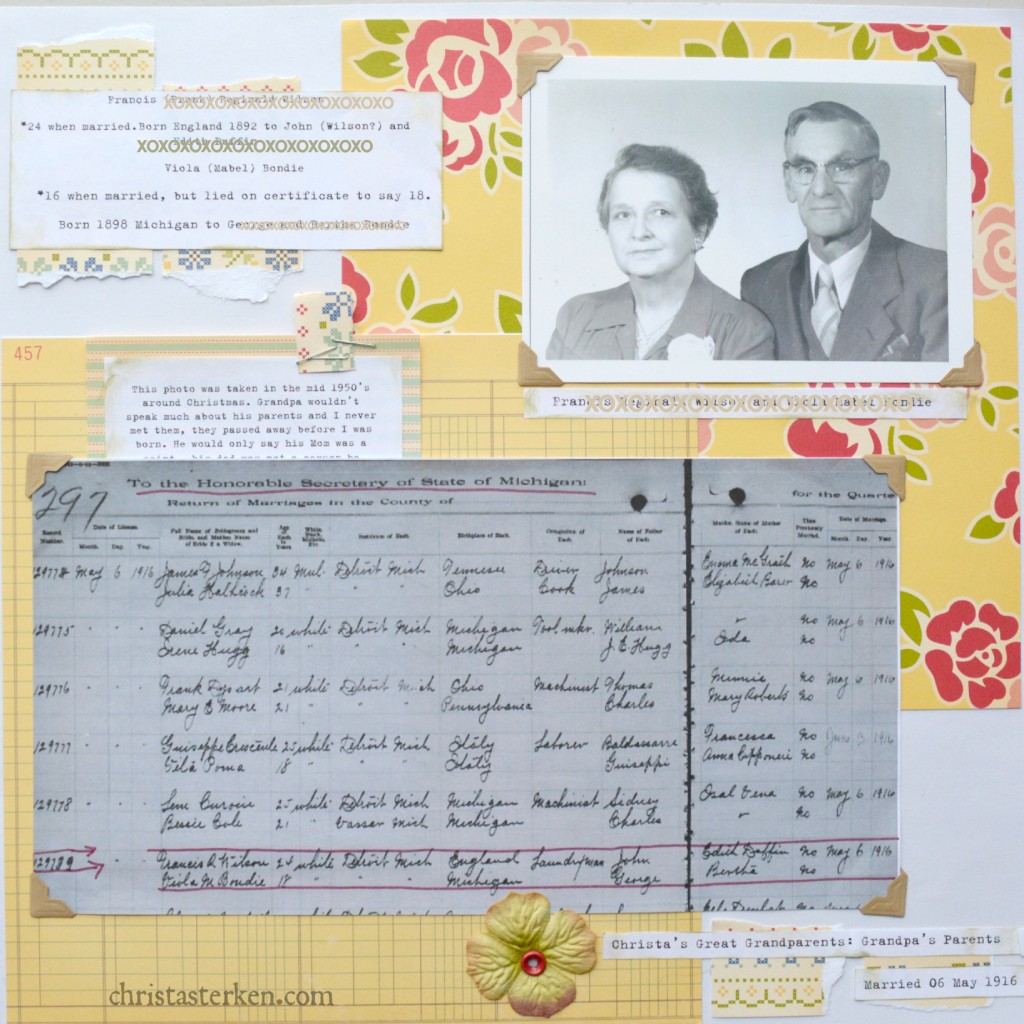 Treasures to me are the small things: a copy of my Grandpa's navy paperwork and a paycheck stub, my husband's Grandma kept farm records that we have copies of, a picture of my Great grandfather shipped alone to Canada as a young boy, adoption papers telling me names of relatives I will never know, a picture of a many times-great uncle from the Civil war.
These things might have seemed commonplace in their original time, but remove them a few generations?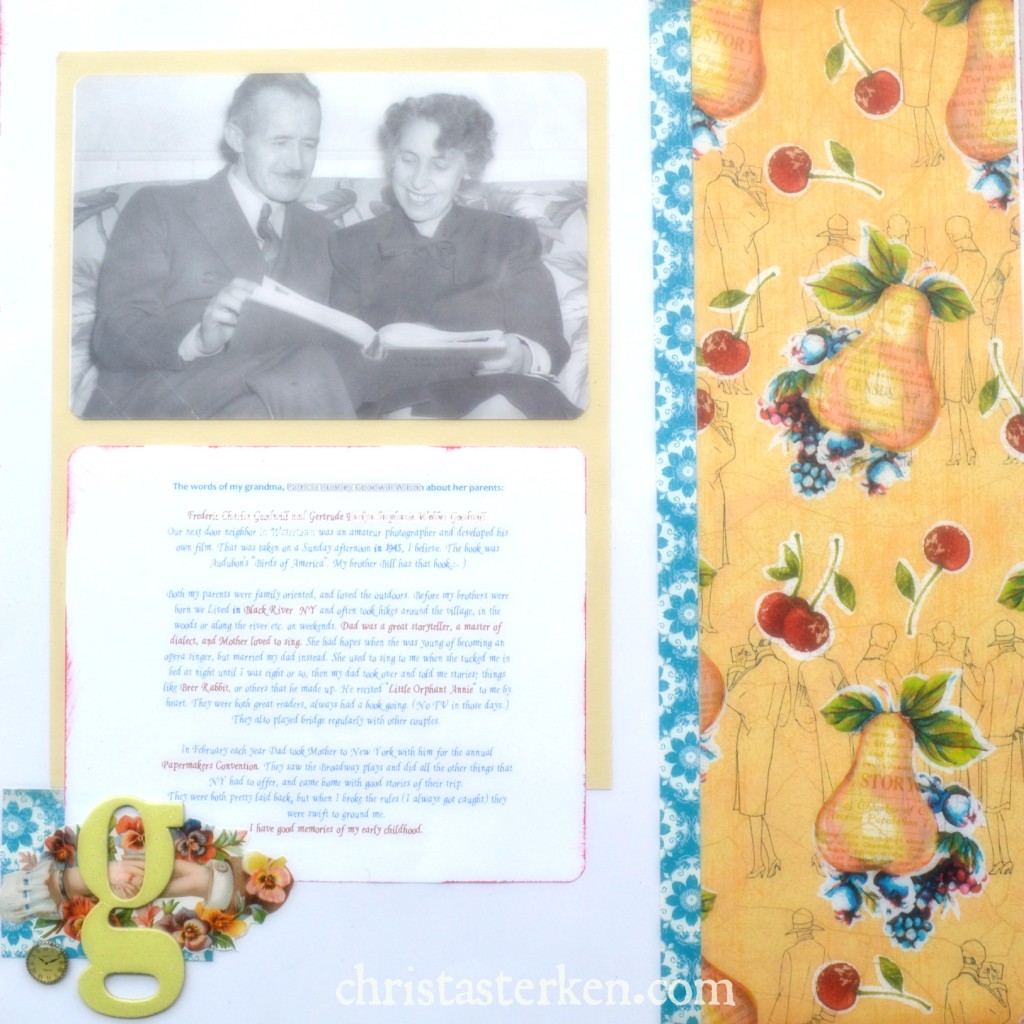 They are now a pathway to people. My people.
That matters to me.
Suddenly dry history comes alive!
Entertain no concerns about blood lines, your story includes the people who played a part.
Tell YOUR story, and the people who gave it to you.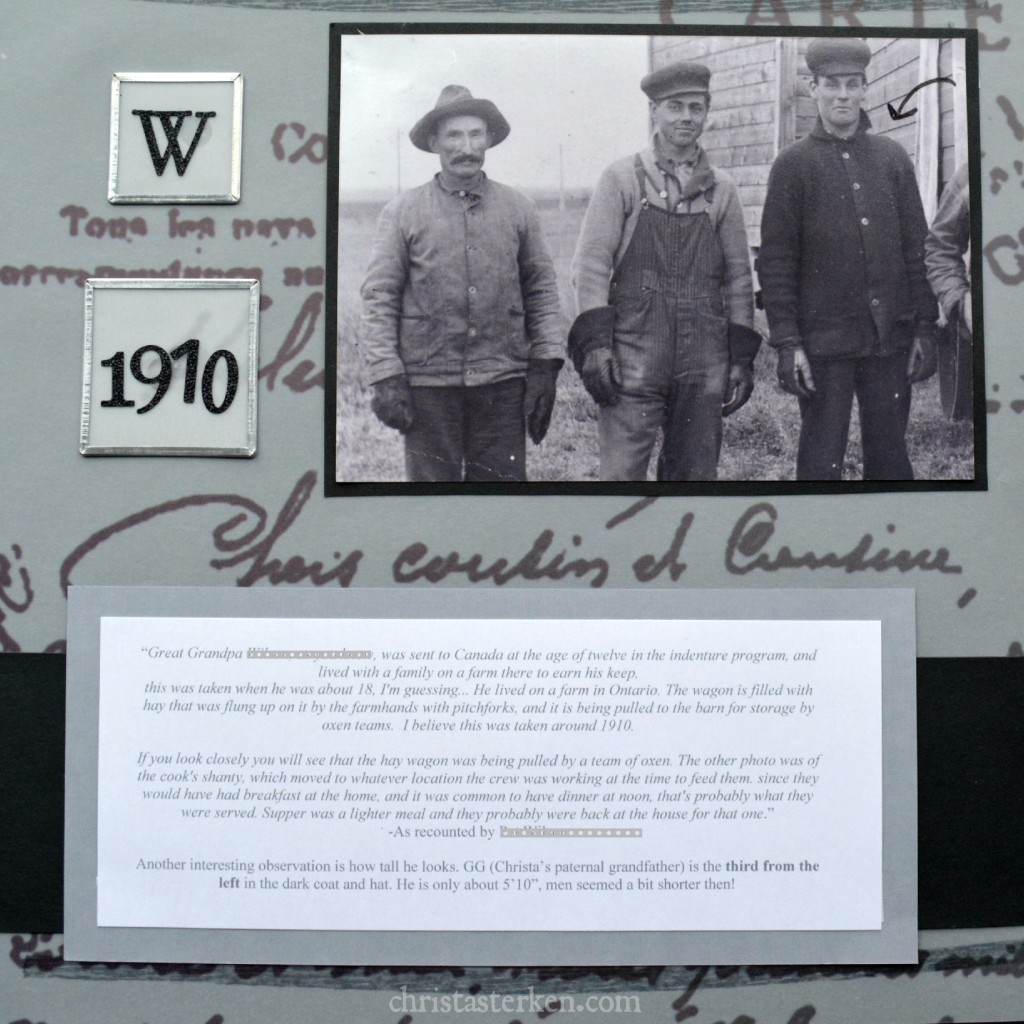 What can you do today? Make some record of your days…mere paper in your hands will be a treasure to future generations. The treasure hunters of story. Guardians, to document that these faces- these people— lived.
And it mattered.
If you need some conversation starters, I've created a free PDF file with 40 questions to help bridge generational gaps. Click here if you'd like to download it for free~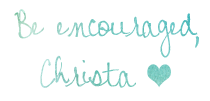 Ready to embrace an imperfect life? Get your free 5 day Happiness Challenge, with easy to incorporate tips direct to your inbox, shifting your perspective from overwhelm to amazement. Plus, a bonus printable checklist!
Subscribers also receive exclusive material-all designed to help YOU pursue a life well-lived.