The last few years I have been considering my body with appreciation. It is the home of "me". Even more importantly, it is the home of the Holy Spirit.
Don't you realize that your body is the temple of the Holy Spirit, who lives in you and was given to you by God? You do not belong to yourself  1 Corinthians 6:19
Tragically, I wasted decades hating my body. I fought with it, abused it. (More on this to come).
I didn't appreciate this imperfect body because I had warped views of what beauty was. And I didn't measure up, so I abused my body more.
An endless cycle. 
I learned at a young age that I wasn't as good, as pretty, as thin, as, well…just about anything.
I was not only as good, but even better than many at internalizing this pain.
Too bad I didn't know that it was all a big lie.
A few years ago I decided to never diet again. Not a 15th sign up for Weight Watchers, no more books, programs, medicines. No more period! I refused to give eating that much time and attention, and by doing so strengthen the grip of self destruction.
I do have weight to lose, and last year I lost about 25 lbs. It shocked me that what I had aspired to for decades was nothing like what I saw. My fantasy hadn't taken into account that at 42 I wouldn't have a 20 year old body.
So what? I am learning to not give a crap. I labeled myself with all the things I was so sure everyone else was thinking. And I know many of you do that too. What a shame.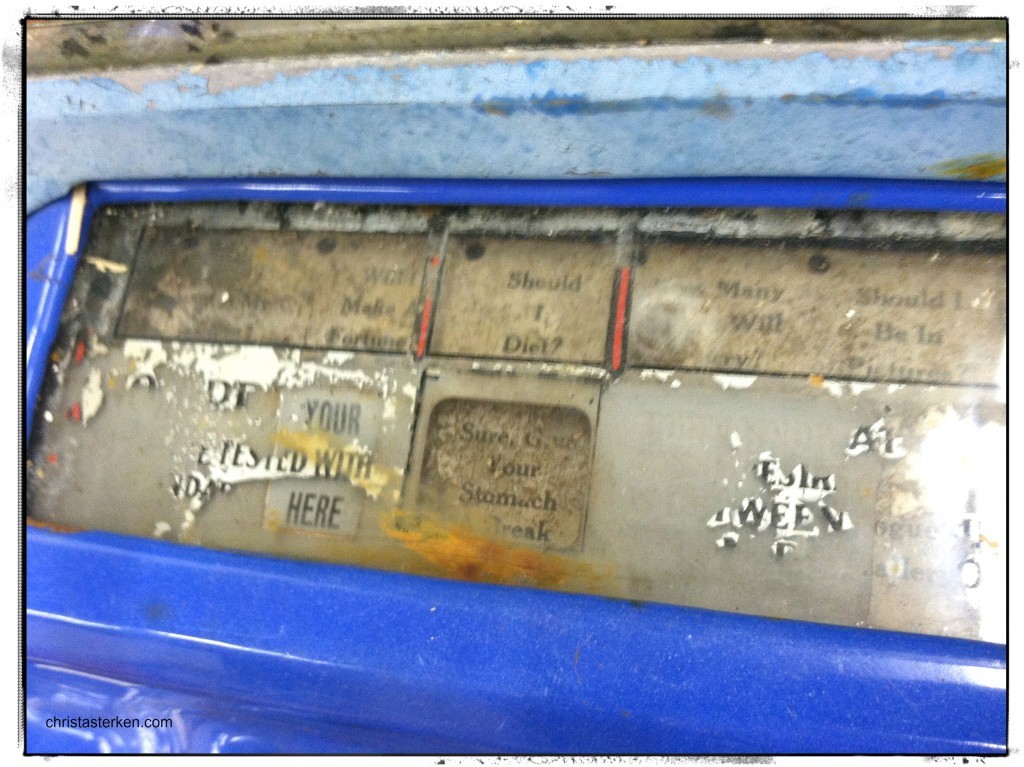 My butt might not be shapely, but it works great for sitting on. My skin is looser but does a good job of holding me all "in". My chin is double but my smile is warm. My arms might wave that flag of extra poundage but they will hug you tight and you will know love. My belly is flabby but it did a fantastic job of carrying children.
So I look in the mirror now, naked, every day. I observe what isn't lovely and then I thank God for it all. I say to myself, "You are one fine mamba jamba!"  Don't email me, no…I don't know what that means. Just feels fun to say.
I refuse to hate me ever again. For if I do, am I not hating God's creation as well? (tweet that)
I want to get healthy. For health's sake, not just vanity. I want the Holy Spirit to feel comfortable, not be crowded with Swiss Rolls.
I am finally at home in my body.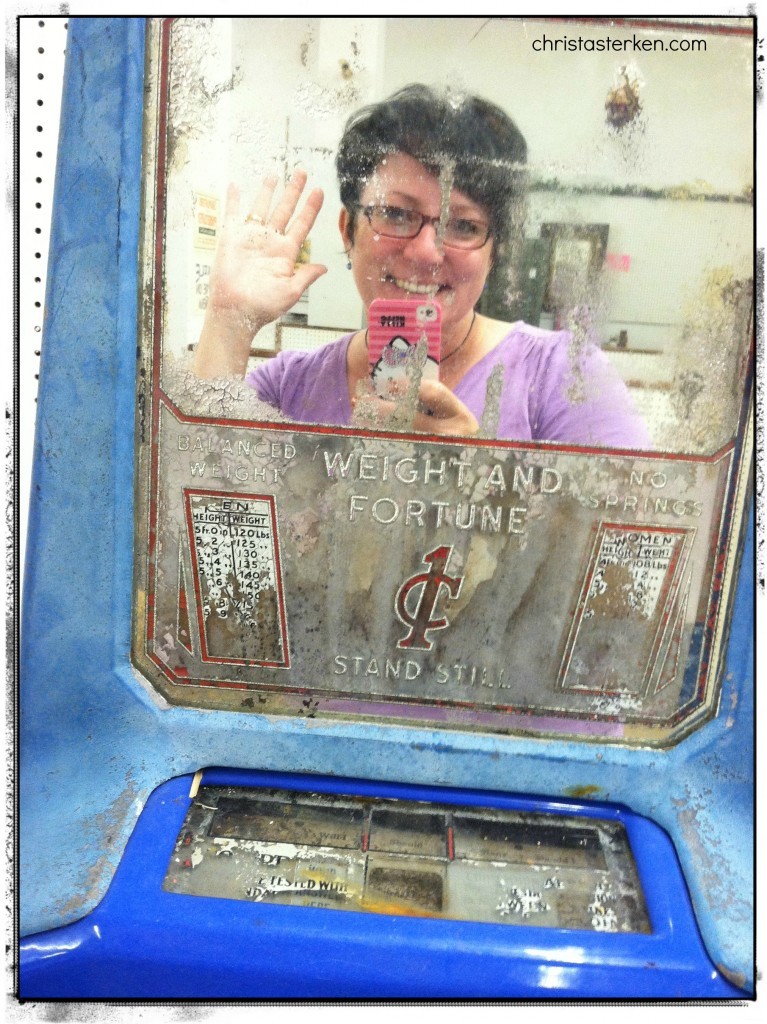 It has given me so much, it deserves the respect it has been created for. I might have to refocus every day, but IT IS TIME! For all of us, today!
Love your body. And if stuff needs attending, do so. But don't think you'll love yourself more once you are thin. Those issues? They really have nothing to do with your body.
Skinny won't fix it.
You know what will? The resident Spirit who freely counsels us, advises us, shows us where we need help. Ask Him.
And then, love the person inside your body.
Welcome yourself home, if you checked out mentally along the journey, clear out the cobwebs and hang a sign.
Welcome Me!  You Belong Here…
This feels a little "Stuart Smalley" from that SNL skit. Looking in the mirror he loves positive affirmations. You are good enough, you are smart enough…"
But us? We don't need random affirmations, we can look in the mirror and speak God's truth. You are wonderfully made, the apple of His eye…