Being a "Life" Hoarder
I've come to the startling realization that I am a hoarder.
If you enter my house you won't see piles of garbage or mounds of trinkets stacked to the ceiling.
It's deeper than that, more of an internal attitude.
Take for example my stash of scrapbook paper. It definitely qualifies as a stash after 15 years of scrapbooking. The amount of paper isn't the problem.
It's a strange pattern of thinking that dictates I MUST save the best for later.
I have a slight fear of using up my favorites, because then they'll be gone.
It is that same thought process that keeps 33 episodes of House Hunters International in my DVR.
The warped thinking that keeps me obsessively cleaning out my email inbox before I do the fun stuff. As if that one thing will matter. It keeps me from doing my favorite things.
The pile of books that look most fascinating create a pile to be read after the ones that feel more like should reads.
There is a connection here. For someone who talks a lot about living a rich life, this area still needs some work.
Can you relate?
Is there an obligatory mental checklist that keeps you doing the lesser things instead of the best things?
Let's stop eating the crappy gross food before dessert. Watching the news before the nature show. Cleaning out the emails before we create art. Whatever your world demands, stop hoarding the good stuff for fear that we'll just be left with _______.
What fills that blank for you?
Think on it, leave a comment and lets talk about it.
For me, it isn't that I don't have things that bring me great joy to use, watch, read, experience. Perhaps it is many years of responsibility that trained my mind to get A done before the pleasure of B.
Well, today I will use the paper. In fact, I'll search out my favorite pieces, the ones with glittered and overlays and then recreate them into something new.
I'll watch House Hunters International instead of the news, and dream of travelling to photograph that European architecture.
I'll read the book that makes my mental wheels turn with possibility.
A better balance seems to include the stuff that keeps us dreaming. There might be less doing, but those dreams? If we hoard them, saving them, they'll never grow and become reality.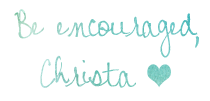 Ready to embrace an imperfect life? Get your free 5 day Happiness Challenge, with easy to incorporate tips direct to your inbox, shifting your perspective from overwhelm to amazement. Plus, a bonus printable checklist!
Subscribers also receive exclusive material-all designed to help YOU pursue a life well-lived.