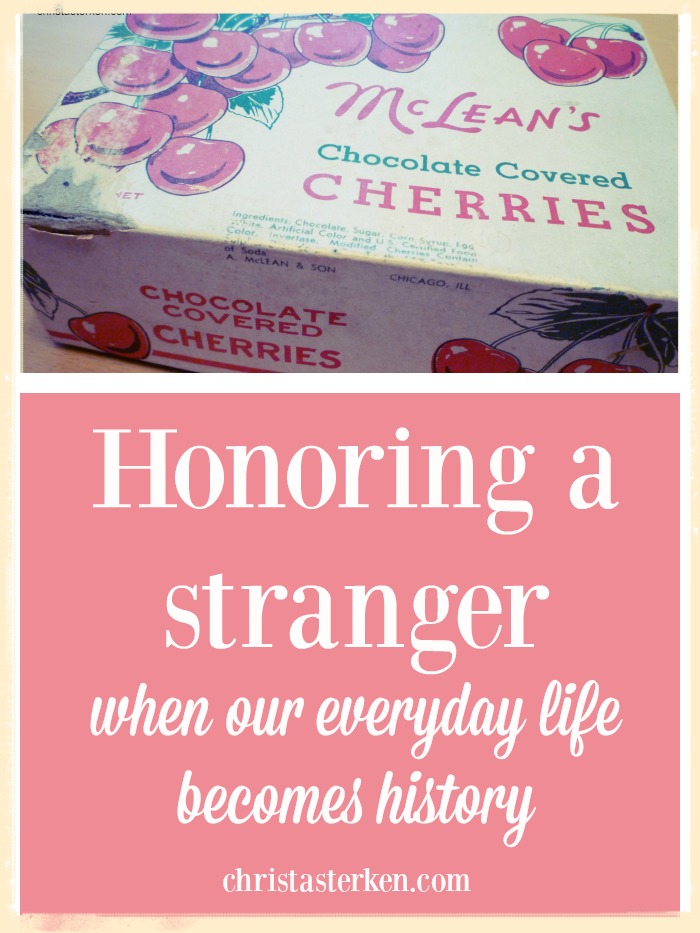 Walking through a thrift store, a raggedy old candy box caught my eye.
Decaying cardboard corners  held the story of a woman.
This box held the history of a stranger's life; recipes and such from newspapers and magazines. The popular dishes of her day.
I was compelled to buy it. But why?
My friends thought I was a bit nuts, being ecstatic over a musty pile of clippings.
Yet, I didn't see stinky paper…I saw her.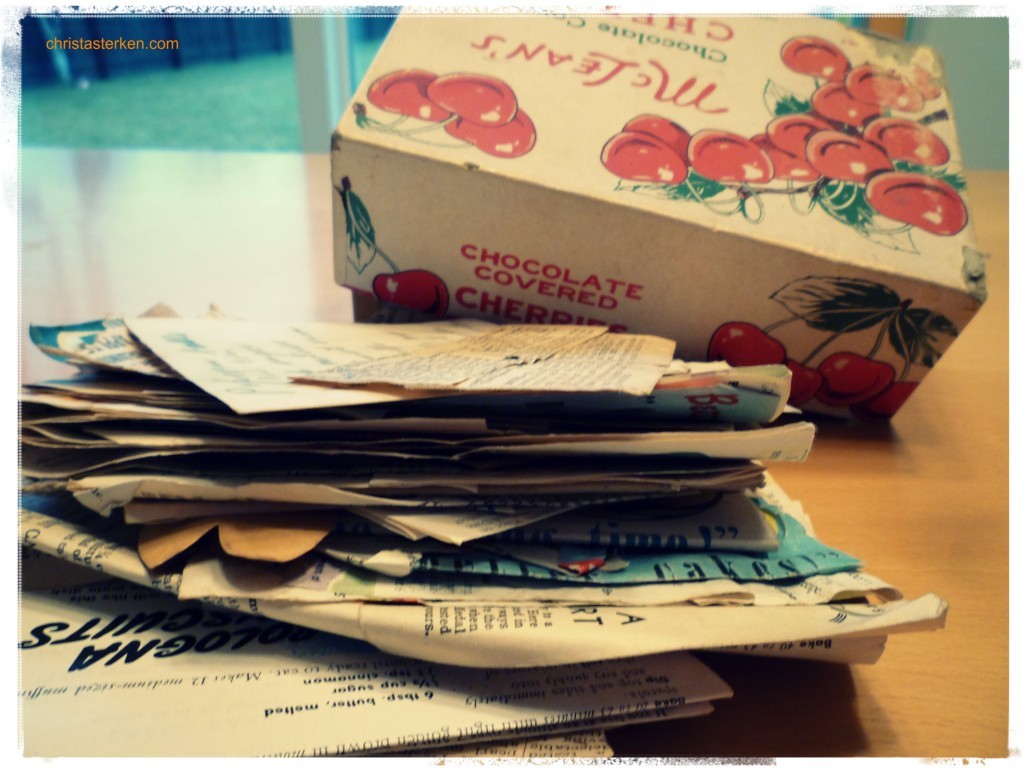 Eyes that scanned every newspaper, the back of each food label, cutting and saving ones that might serve her family.
Digging further I found her writing, details of a person who took a moment to sketch out what the finished product should look like.
On the backs of some clippings were numbers, division problems. Perhaps she was trying to figure out a way to make her money go a bit further.
I felt drawn to the person whose hands created this forgotten box. It was important to her. I could feel it.
And I honor her, those like her.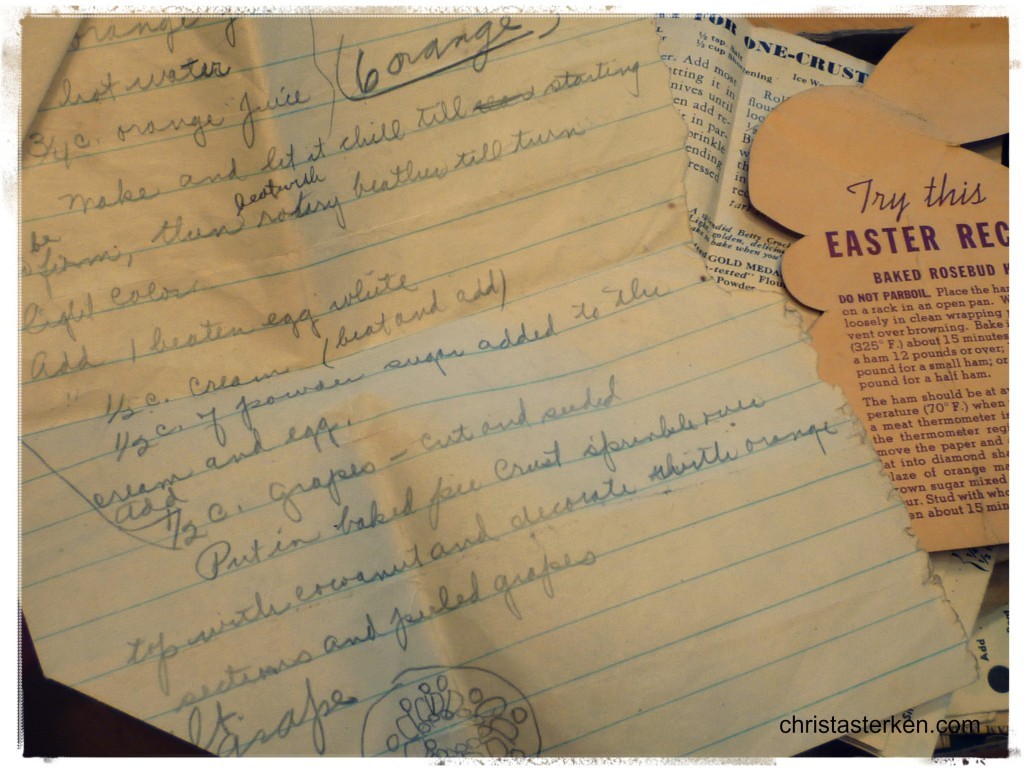 The uninteresting details of everyday life become fascinating as they become history.
Click To Tweet
Certainly, she'd never have imagined this cardboard box turning up in a second-hand store.
She never dreamed that another woman, middle aged, who loved recipes would be over the moon about this connection.
From her hands to mine.
Are you drawn to old stuff like I am? Do you see it as junk?  What makes you stop to look at something closer?