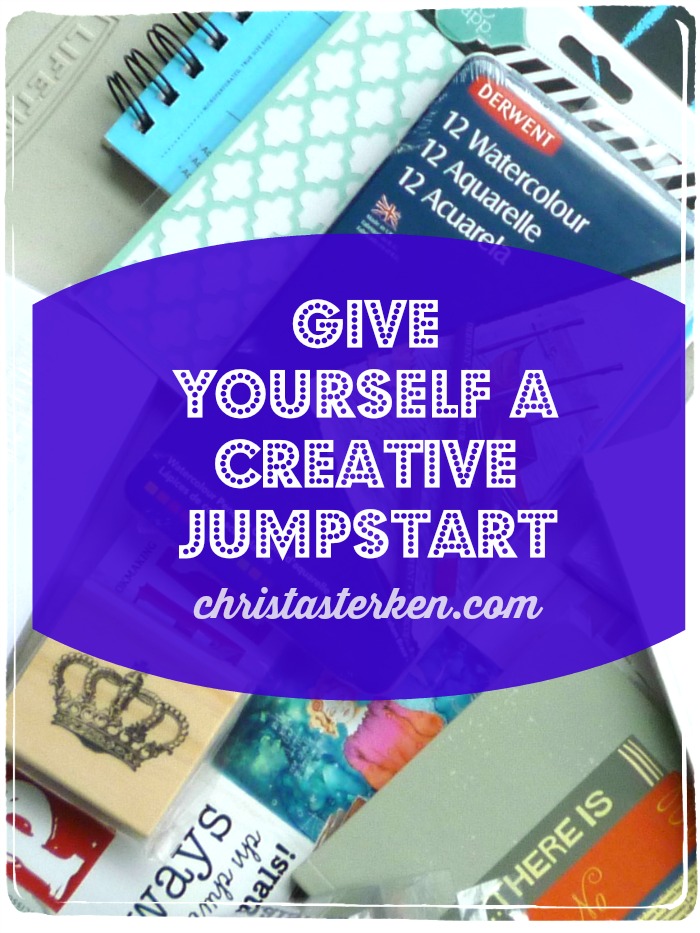 Give Yourself A Creative Jumpstart
Stalling is easier than starting, but YOU are made for more.
When it comes to doing work or commitments, we tend to be less afraid of jumping in and getting things moving. For the personal stuff, the deep root of our heart stuff, starting can be rocky. We fool ourselves into believing that it might be safer to not dream, not start, not ask. But let me ask you, is that rewarding?
It isn't for me.
We are made for more. But starting? Oh, starting…how do we begin when the stakes are so high? And we do think they are high, or wouldn't we all be running to achieve them without stalling at all?
This post will be a little unusual. I am inviting you into my brain for an afternoon, to show you one way of thinking that can lead to a start.
These are new art supplies in the top picture. It is exhilarating for me to ooh and ahh over them, not so easy to know what to do next.  I don't actually know what to "do" with them, just that I want to "use" them. I challenged myself to just DO something, quickly, before I could "think" my way out of it.
First, I chose a self-portrait that I had enlarged well over a year ago. Let me explain, when I decided to become a writer last year, this was one of the shots taken for me. There was a spark or recognition that I couldn't put into words yet. The camera over the heart had great personal significance for me. I, for the first time, really recognized "me".
Today, I decided that this picture would be the end of the stalling, and a new start towards a more artistic life. The challenge to myself was to move fast, don't think too much and just work. I'll share a perspective of how art connected pieces and was really a substrate for my thought process.
I chose a piece of paper that had a pattern that was glittery and festive and just glued the picture down. I grabbed Washi tape  (like transparent masking tape with patterns) and ripped off some pieces to create a border.
Don't be afraid to really look at yourself, creating a frame was symbolic to me of "seeing" who I was.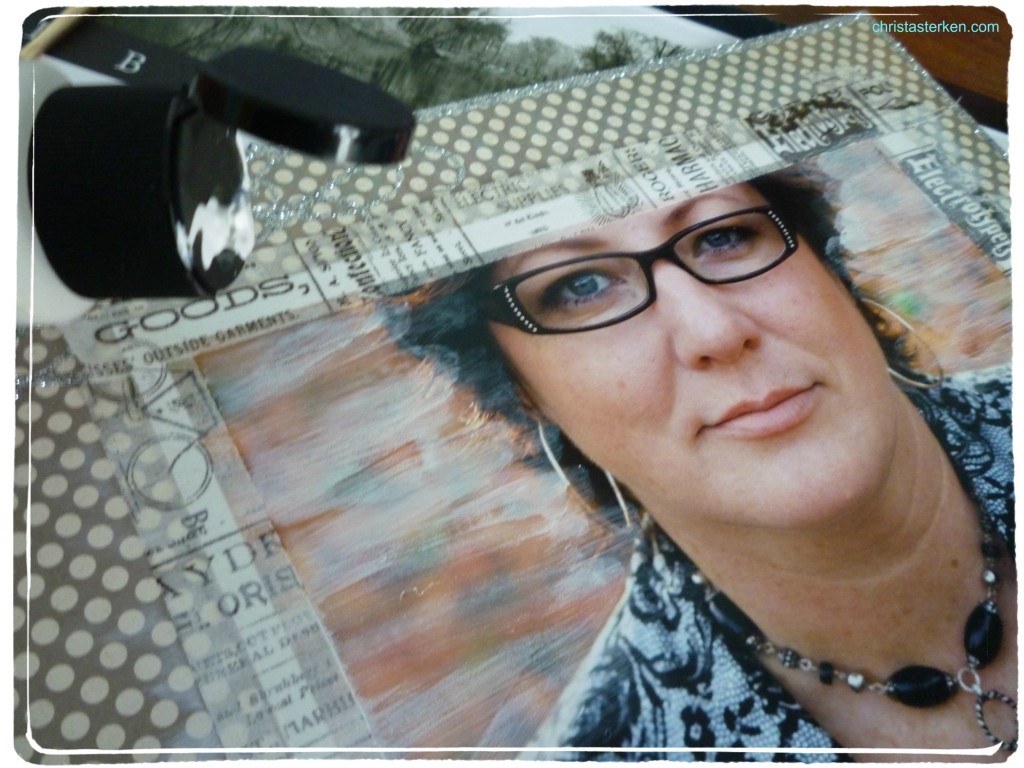 Next, I brushed on regular acrylic paint (any cheap $1 hobby paint) over the landscape, then brushed with water to blur the scene.
The stuff that is behind us? It is still there, but I wanted to be reminded that we can choose what to focus on. We can let the background remain behind us, not becoming central to who we are now.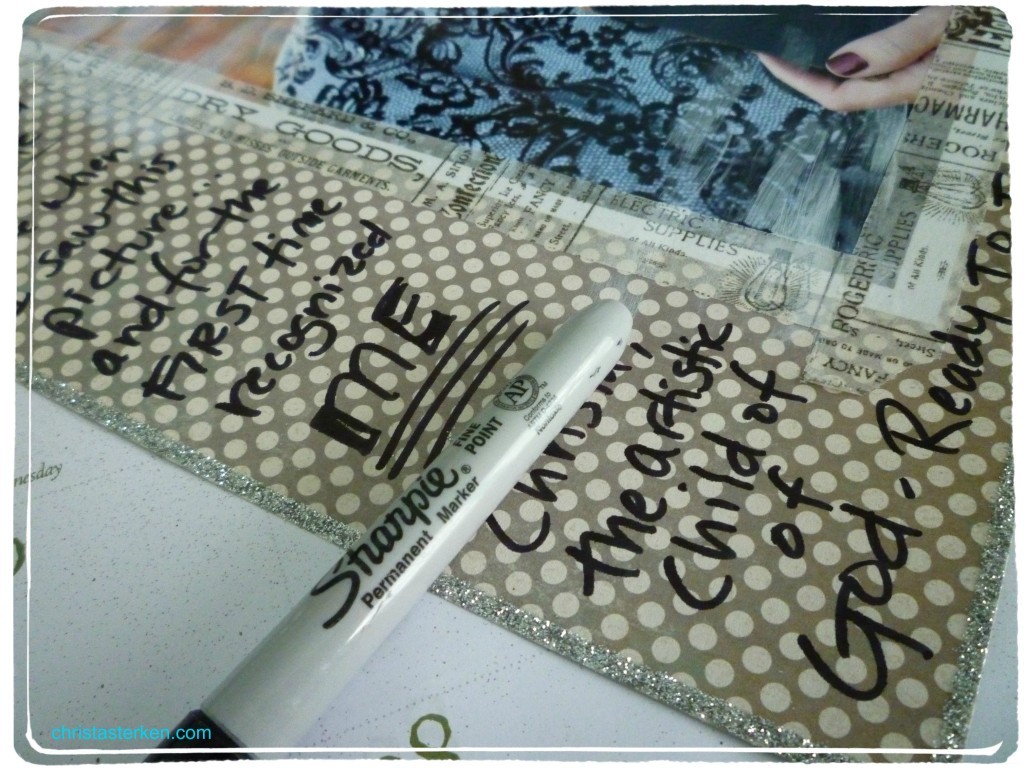 Writing out the words that came to mind immediately were important, and the Sharpie represents the lasting quality of them. Permanent. Something to store inside and form a foundation.
We don't always want everyone to know these deep thoughts (trust me, I REALLY debated sharing mine here, but I felt it might encourage someone).
I again used a paint/water wash and just brushed over them slightly, to keep them visible but not the focus.
A reminder if needed.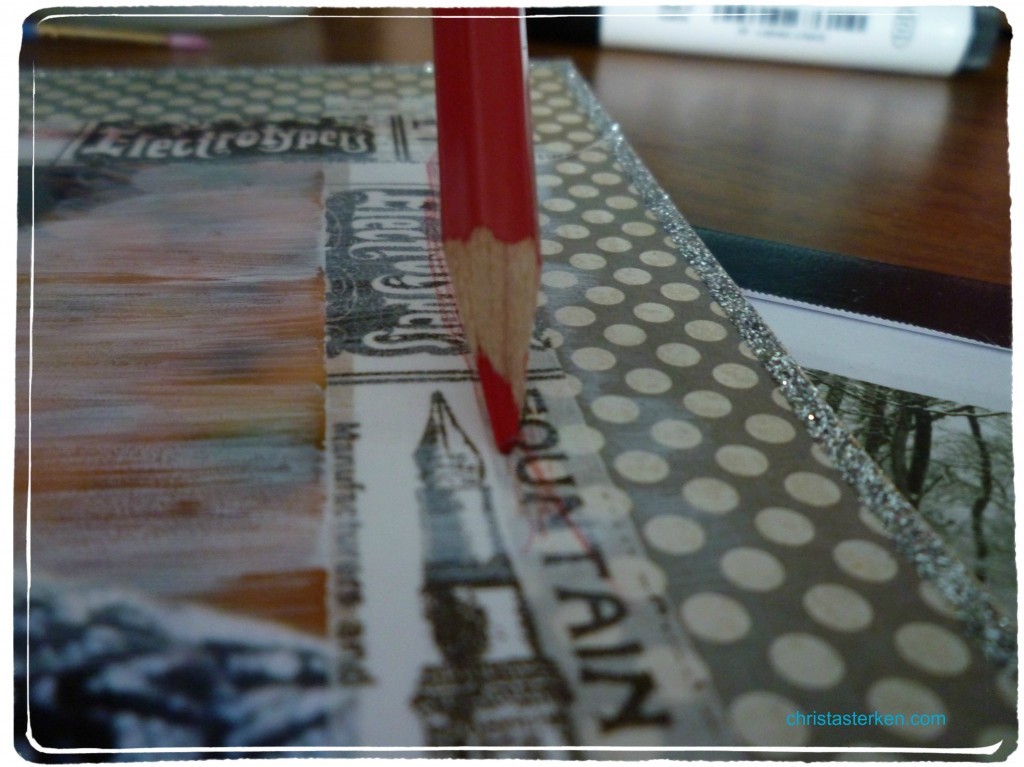 I used a watercolor pencil and just decided to scribble around the edges, unsure of what it would do. It signifies courage and playfulness.
To delight in the unexpected. Add a dash of color.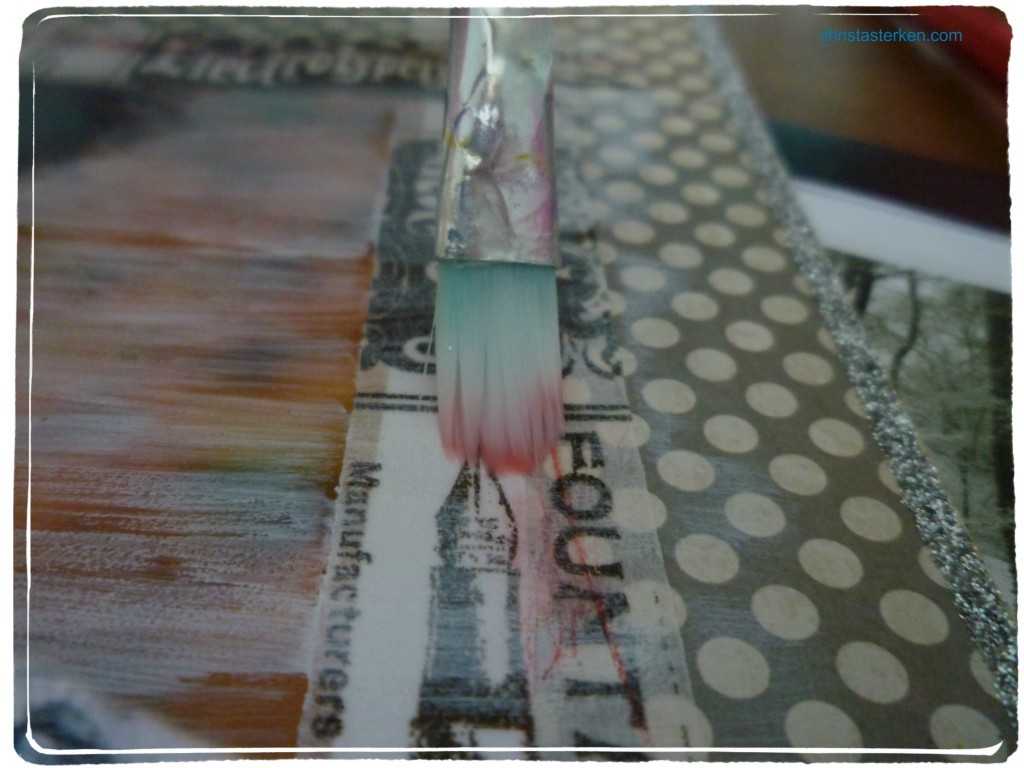 We can always add a little water and smooth down the crazy movement, adding tranquility back into our art (life).
Gently brushing the edges of who we are, softening the impact.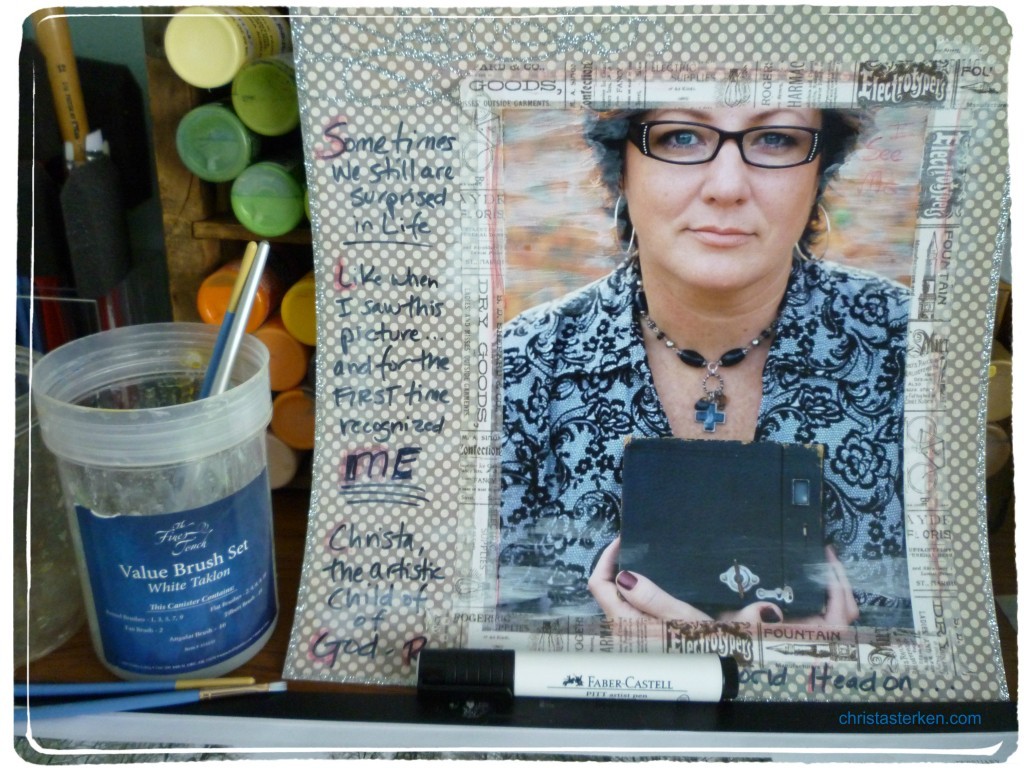 Stalling would have gotten me nowhere, and instead an imperfect and somewhat sloppy start felt quite satisfying.
Won't you challenge yourself along with me? It doesn't have to be artwork. Just don't stall, you were made for more.
I'd love to hear about who YOU really are. This isn't really about art. It is my choice of expression today, but it doesn't define YOU.
Whether you are an accountant who always wanted to play music, or a teacher who wanted to drive a garbage truck, or a flight attendant who'd prefer to be a full time student, think it through. Don't stall the dreams.
Just do something today, stalling will never compete with the joy of starting.