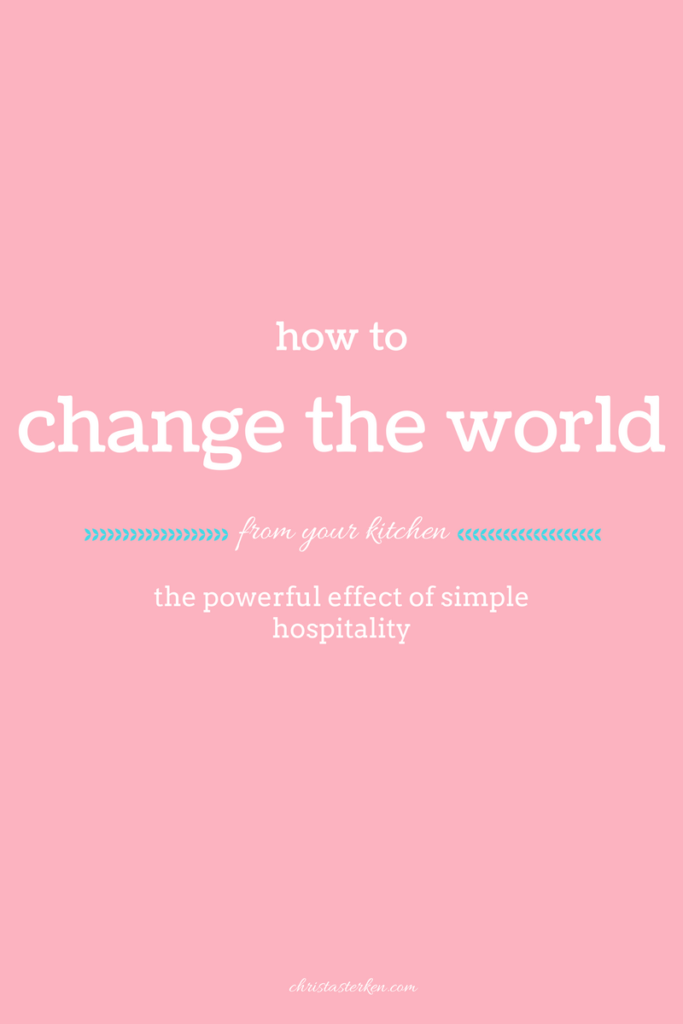 We underestimate how simple it is to create change in our world.
To make a tangible difference.
Did you know that today, in your own cupboard, there are likely the tools to better someone's life?
Just make someone dinner. Before shrugging that idea off as too simplistic, hear me out…
Feeding people is about more than their hunger for a physical need.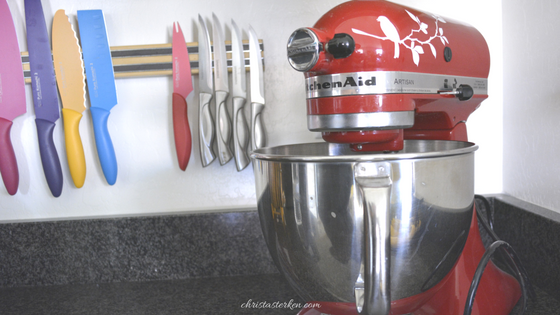 A meal has the power to nourish our soul.
I can attest to its power. Just recently I went through an extended health challenge. People stepped into the gap and brought dinners.
Those acts of kindness and generosity restored my spirit, relieved a burden, and fed my family.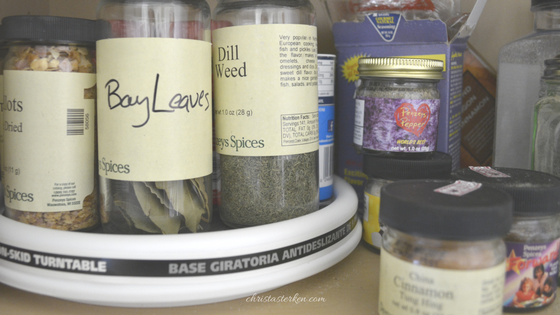 They don't have to be fancy, or even homemade.  I am not a great cook. Yet, when someone is suffering? The thought truly matters more than the meal.
I was reminded of this while bringing someone a meal last week. The man looked at me, surprised.
"No one has ever done anything like that for me before!"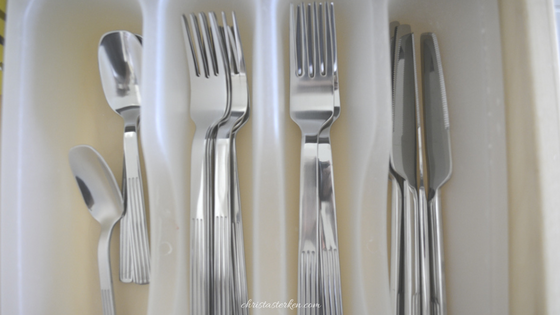 Hospitality isn't complicated
It wasn't a special meal, just a simple pantry sharing from one house to another.
Guess who was blessed that day, my neighbor? Or me?
With very little effort, with minimal ingredients–We have an astounding capacity for changing people's lives.
Generosity of the hands leads to a generosity of the spirit.
Click To Tweet
The recipient will feel the love behind the gift, and then they too can look for a need. Make a meal.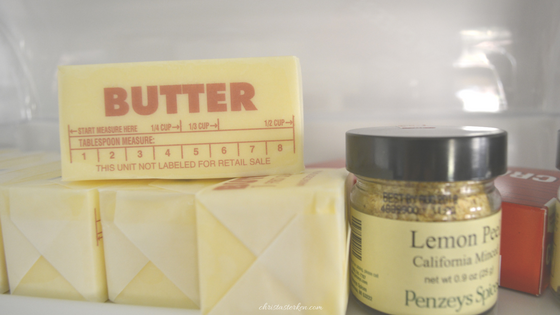 If this is a new concept for you, here are a few tips to make it easy:
Send the food in disposable containers. The recipient then doesn't need to think about returning dishes
Keep the meal simple. Complex flavor profiles might be wasted on a family with small children
Ask about food allergies or preferences before cooking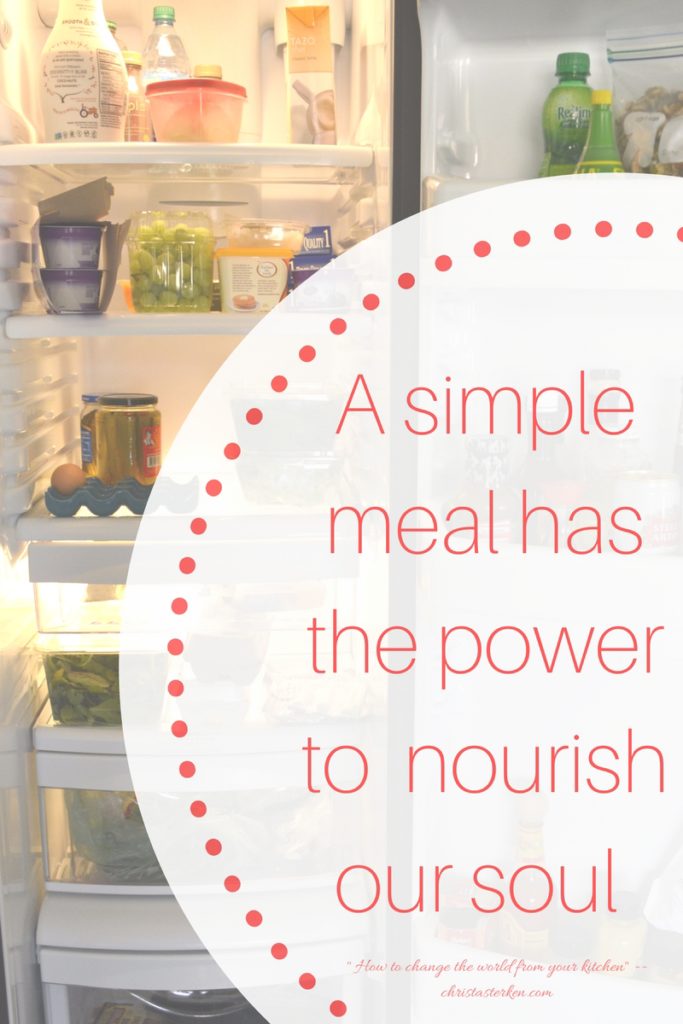 If possible, include paper napkins and plates
Add a short note, a scripture, a flower. Some personal touch
If possible, make an extra for their freezer. I have some great meal planning ideas here
No time to cook? Grab a frozen meal or pick up a gift card
We can make a difference today
Changing the world from our kitchen…
I asked a few friends of mine what meal sharing means to them–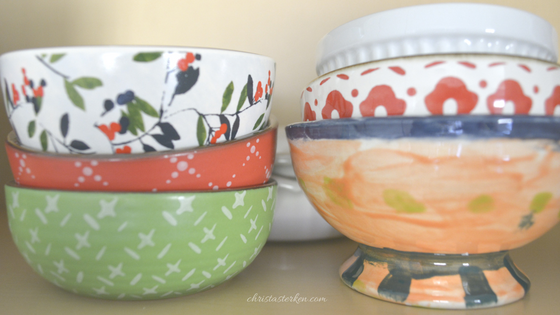 Being given dinner for me means generosity and also building relationship. It's more than just food. Food is just a bonus  — James Prescott

Reverence that I'm actually worthy of being given the time and money and effort that meal is a result of — Lotta Wanner

When I create meals, I pour my soul into the bowl — Renee Baude

When we received meals for a week after my wife miscarried, we knew for the first time that our family wasn't just those who shared our genetic code, but included people in our church who knew our mess, but loved us anyway — Chris Morris
Make a plate, bring a smile, share life.