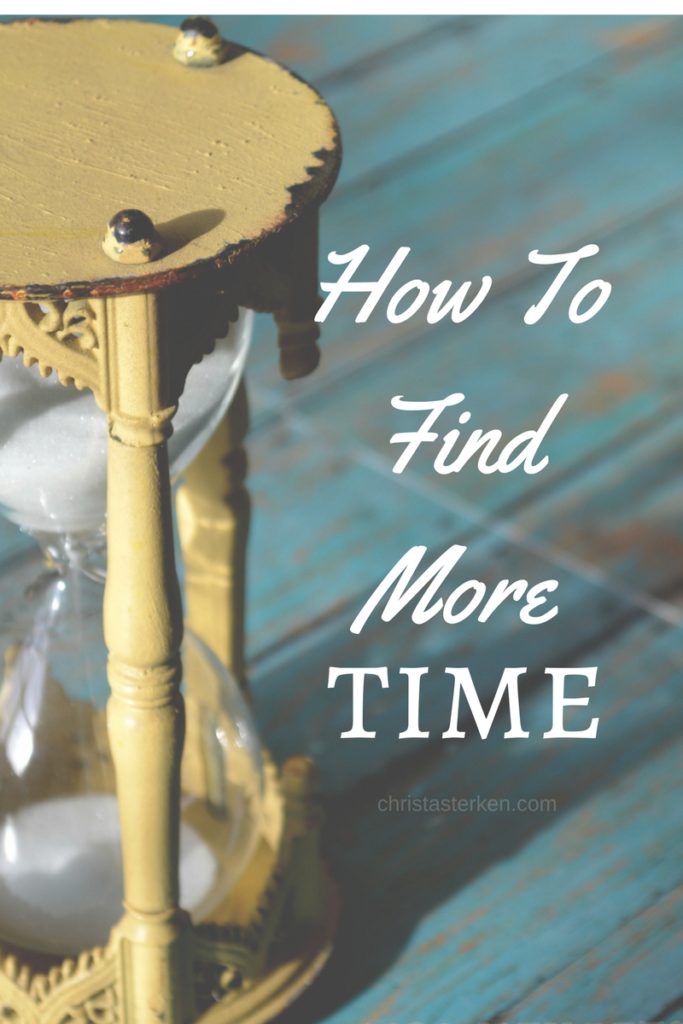 Remember when the word fall used to be synonymous with happy things? Pumpkins, cool weather, the changing of leaves…
Now it seems to be connected more with an impending sense of busyness. The dreaded overbooked calendar.
There just doesn't seem to be enough time.
Which, of course, isn't true.
We all have enough time. How we choose to spend it, is largely in our control.
There are non-negotiables in our schedule. But there are many things that can be changed, or even discarded.
Go against the flow to find more time
I have always believed in going against the current in an effort to chase after a slower pace of living.
Honestly?  Right now my world isn't aligning with that choice. Life is conflicting with a deep inner conviction to choose time wisely.
Busyness freaks me out. It just feels wrong.
Click To Tweet
I don't mean the practice of a full life; that is intentional.
A life well-lived.
I'm referring to the panicked feeling of walking in circles, talking to yourself. Where was I going? What was I doing? The wasted efforts of doing a million little things in a desperate attempt to gain control of that sinking feeling of too much on our plate.
And those little things? They really don't lend the same sense of accomplishment as a job well done. The kind where we have room to breathe as we work. To enjoy the mindful moment of the act, whatever that may be.
Is anyone connecting here? Are you overbooked?
Join me in purposeful changes
Reassess the calendar. Some things, even good or great things, will be minimized. Some will be eliminated. Might we feel a little guilty? Maybe for a moment. Trust me on this, it'll be worth it
Block out those newly freed spaces on the calendar. The lines will remind us (when something new tries to fill it) that our space is limited. It is valuable. It is reserved- for our intentional living- not our reactional living
Read a book. Did you just freak out there? Deep breath…you have time. Remember? We just emptied some space. One thing I'll choose is a book about rest. Consider Margin: Restoring Emotional, Physical, Financial and Time Reserves To Overloaded Lives or a similar book that invites us to slowwwwwww down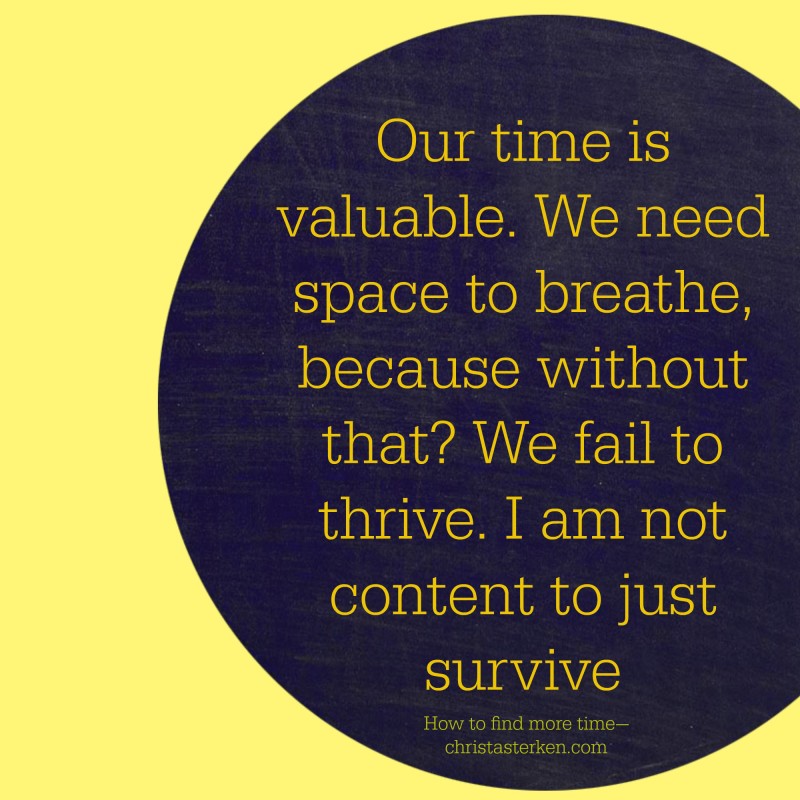 We are made for more
Join me in increasing the margins this week.
When you carve out more time, how often do you use it for it's intended purpose?  I often get lost putzing it away.
Remember- intentional living beats reactive living any day.
Click To Tweet
(For an extra treat, enjoy this post from Breakfast at Lilly's on becoming more productive)
Choose margin this week. Leave space to breathe, to enjoy the ordinary. Time will expand into the space we allow for it.
Allow what matters…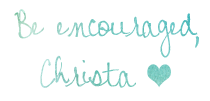 Ready to embrace an imperfect life? Get your free 5 day Happiness Challenge, with easy to incorporate tips direct to your inbox, shifting your perspective from overwhelm to amazement. Plus, a bonus printable checklist!
Subscribers also receive exclusive material-all designed to help YOU pursue a life well-lived.