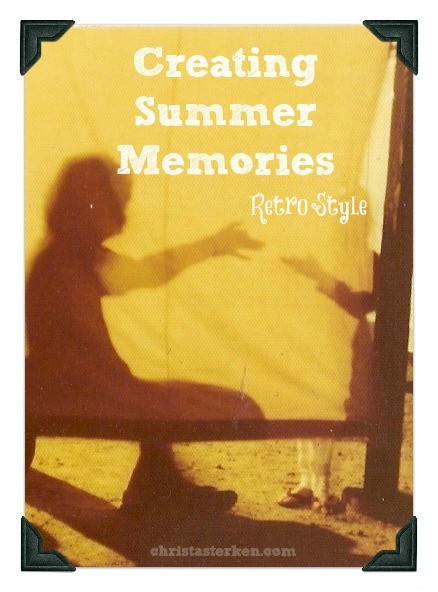 It was such fun to be a kid in the 70's.
I think we should bring back some of those simple pleasures.
Parents didn't entertain the kids all day, we were strongly encouraged to make our own fun. And we did!
Times were different, but I was allowed to cruise around until the street lights came on. And, I had to be within hollering distance for my mother.
I was free to explore. That is a huge part of who I am today, curious and exploratory.
Click To Tweet
I do still like to be back before the street lights come on, but my mom won't mind if I don't.
Kids had simple toys in my neighborhood, and certainly, no one expected fabulous summer vacations out-of-town.
We were just kids, enjoying the hot days with nothing to do.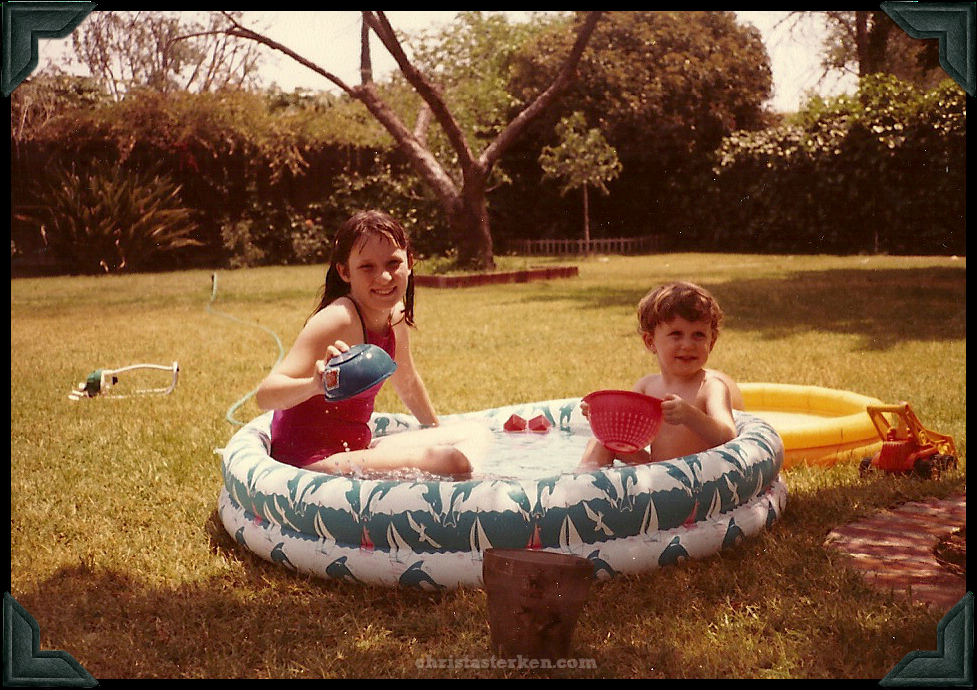 These were the days that stretched out lazily and full of promise. There was no expectations, just time.
We did the slip n' slide, made finger shadow puppets, swung on old tires, made muscles just to see our shadows, walked on stilts, climbed trees, and cruised the streets with our well-used bikes.
Some days we'd roller skate, or walk to the park to swim in the public pool for a quarter.
No pool, no problem.
Any source of water was a good time. Hoses, sprinklers, kiddie pools, even stretched out trash bags on hills.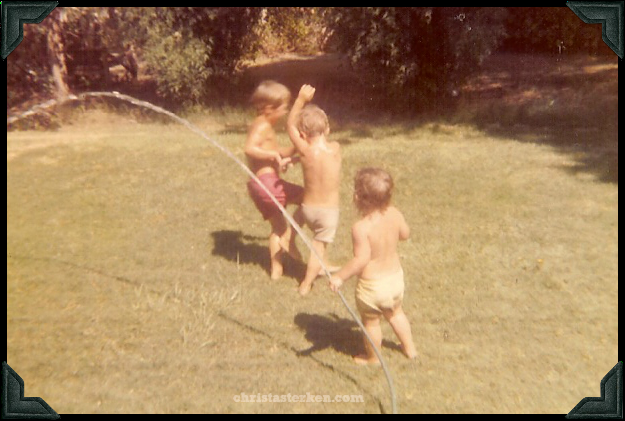 And on a really lucky day?
We could go to Thrifty drugstore where they sold ice cream cones for $.15.
I look back with fondness for those easy days. Surely we made our parents nuts wanting to know what to do next. But back then, parents told us to go find our own fun. And we did.
Let's create summer memories with our kids, retro style.
No batteries, no electronics, just some water and some ingenuity. They might balk at first, but then they'll find that homemade fun is the best kind.
You can't buy that at a theme park…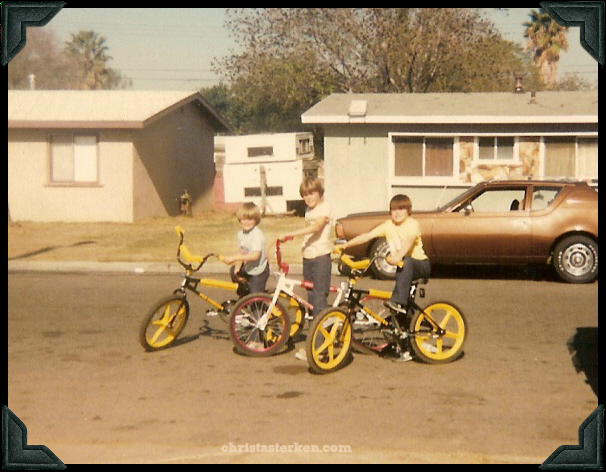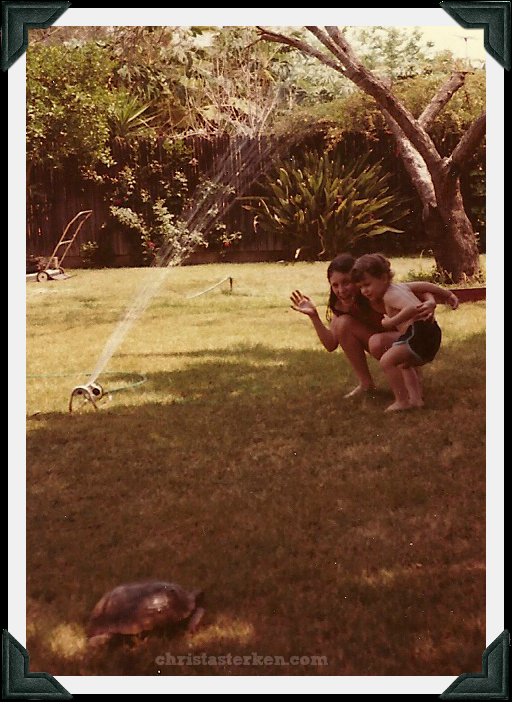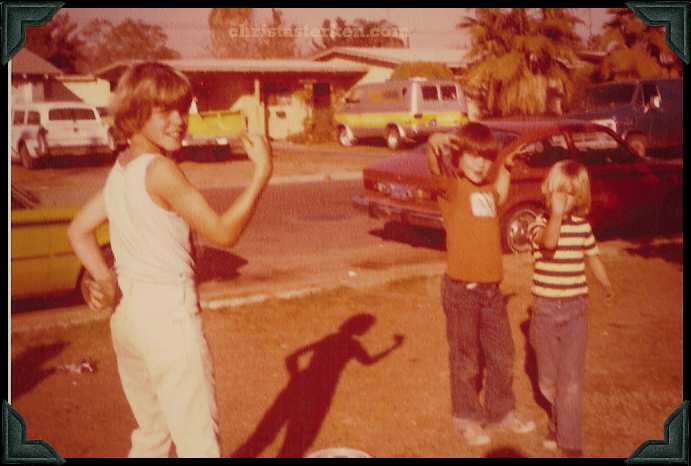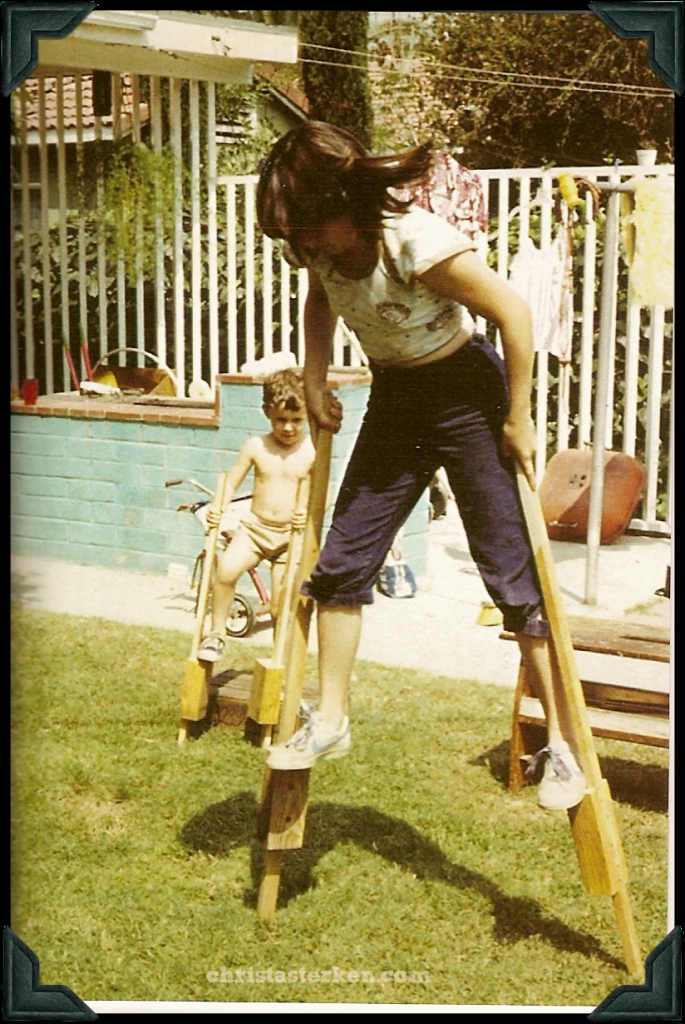 I'm slowing down the tune, I never liked it fast.

You want to get there soon, I want to get there last. — Leonard Cohen
There was no need to keep up with the Jones,  because they were doing the same stuff we were.
Those lazy days created a childhood. One that money couldn't buy.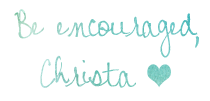 Ready to embrace an imperfect life? Get your free 5 day Happiness Challenge, with easy to incorporate tips direct to your inbox, shifting your perspective from overwhelm to amazement. Plus, a bonus printable checklist!
Subscribers also receive exclusive material-all designed to help YOU pursue a life well-lived.