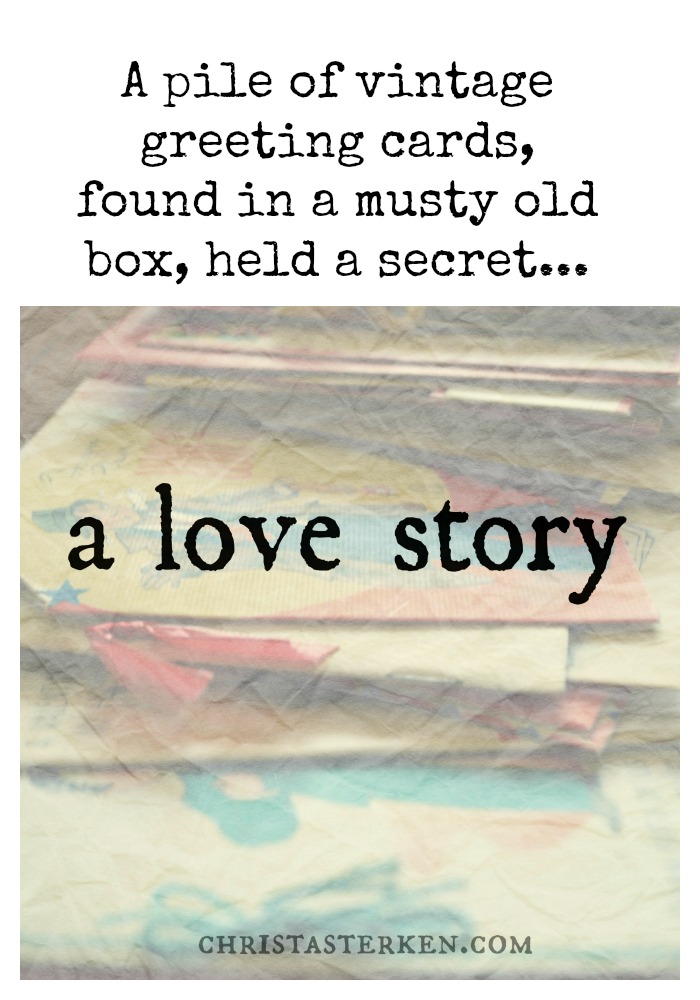 Companies that produce greeting cards, are well aware of our desire to express ourselves.  In the US over 6 billion cards are sold on average every year! We might grab the first one that seems suitable, or be the person who spends an hour thoughtfully perusing the aisles.
Either way, most of us probably don't give much thought to the card after it is given.
The recipient, however, is often moved to cherish the sentiments.
To want to relive the chuckle or the apology or the celebration.
And even more so, the intimate moments shared between lovers.
I had the opportunity to sort through a box of old letters and cards recently. It was heavy with old papers and cards.
With the memories of a marriage.
The story of a life together.
It was shared with me because the owner knew of my passion for vintage papers. Of my pursuit to celebrate relationship. Of my commitment to document these moments that make up a life, a history.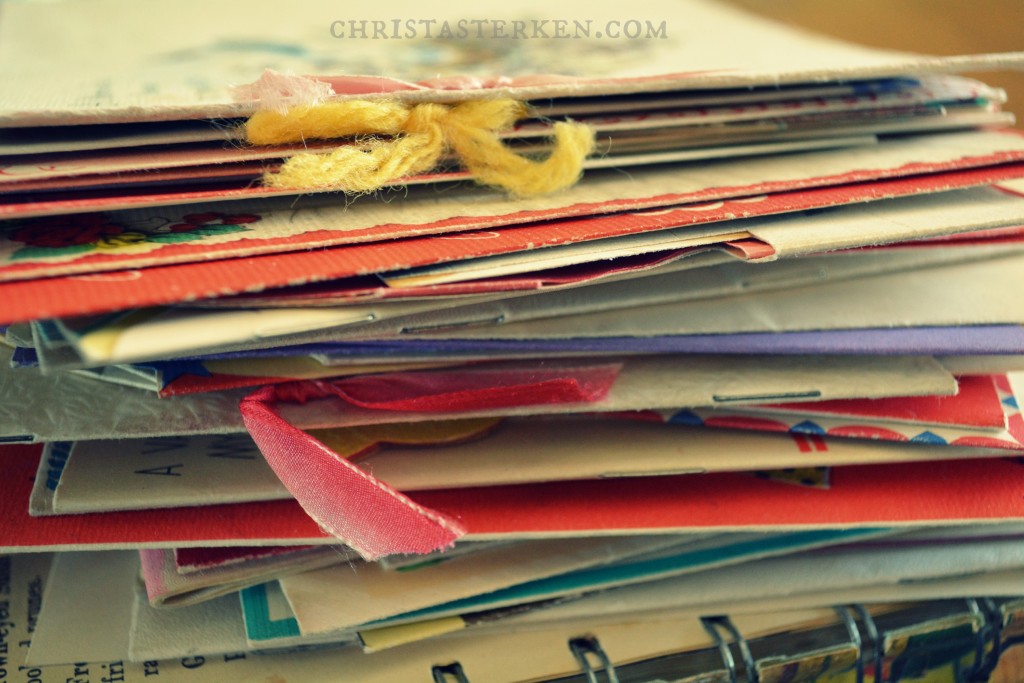 At first, it felt intrusive, naturally. After all, these were meant to be shared between two people.
Not a stranger some 50-70+ years later.
I always consider it a great honor to tenderly handle other people's memories.
As if they trust me to care for their story; a caretaker, however temporarily, to save their story from being forgotten.
To treasure what was.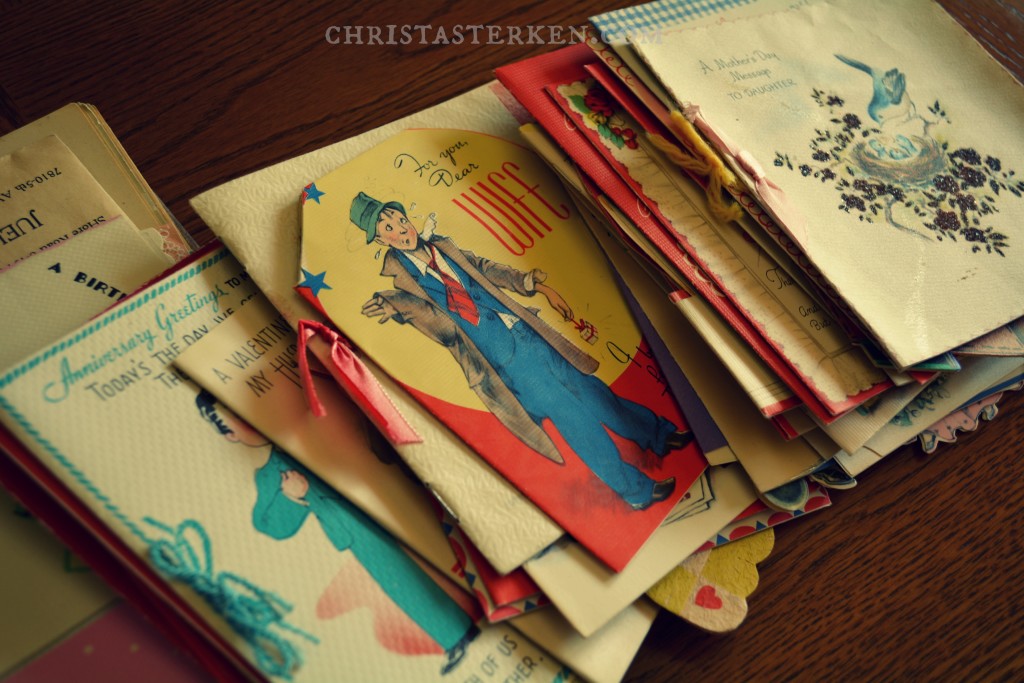 The cards were delightful, casting a vision of a doting husband with a saucy sense of humor and his adoring wife. The cards themselves were indicative of the times and expectations of the roles men and women were expected to live out.
There were no cards to share the hard moments, the times that almost break a couple.
But the duration of the decades of interaction, spoke to the testament of their love.
How I wished there was a way to pass them down to the couple's descendants!
This year there are 6 billion more opportunities to touch a life. We never know what a little card means to someone, but to a few of the masses?
These pieces of paper, folded and colorful, will mean enough to save them for a lifetime.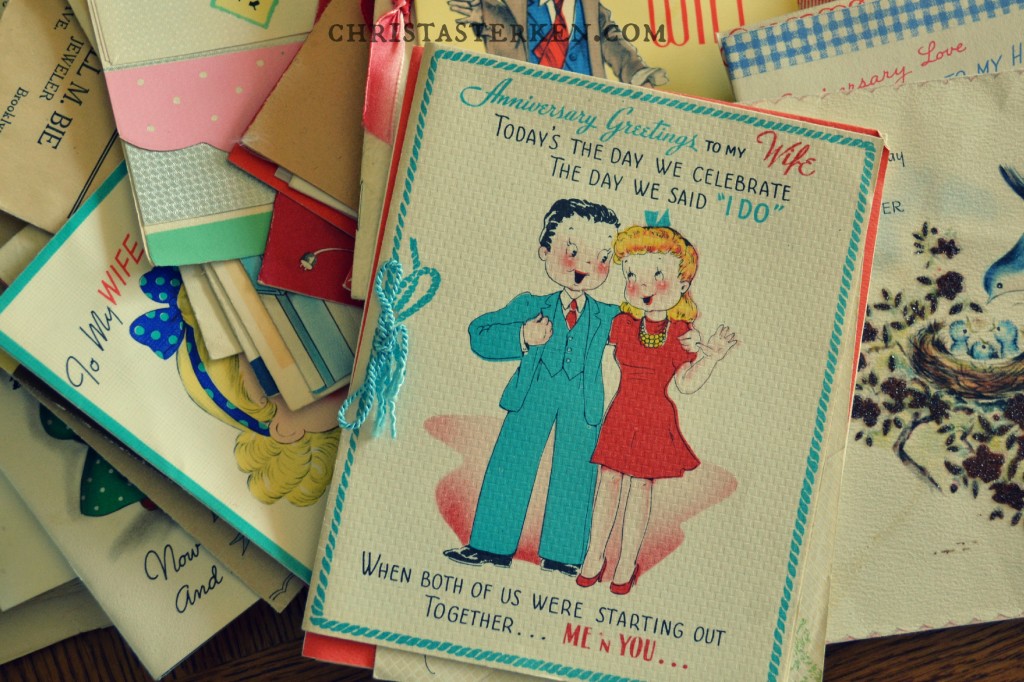 Do you save your cards or toss them out? Does this type of story change your perspective about tucking a few special ones away?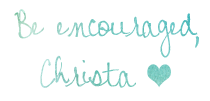 Ready to embrace an imperfect life? Get your free 5 day Happiness Challenge, with easy to incorporate tips direct to your inbox, shifting your perspective from overwhelm to amazement. Plus, a bonus printable checklist!
Subscribers also receive exclusive material-all designed to help YOU pursue a life well-lived.