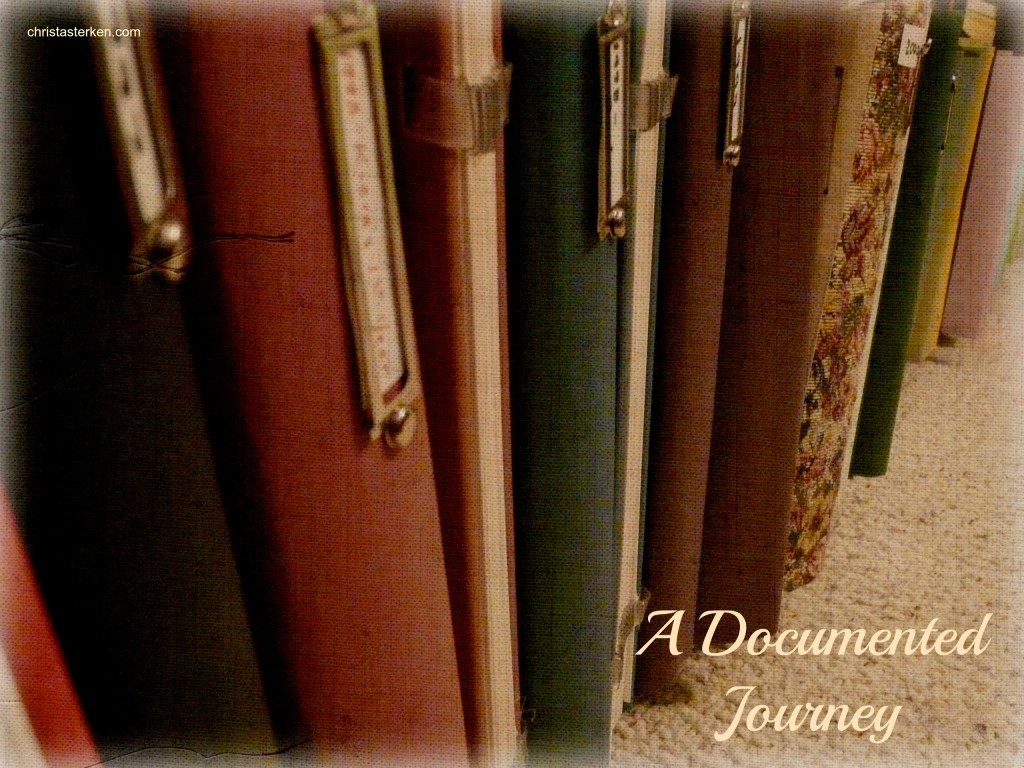 We have way more photo albums than most. For some reason I feel as though I need to explain that, because people often walk in and feel "behind" when they see my shelf.
But comparison has no place in this home.
It started with selling Creative Memories when my children were tiny. I immediately loved the concept of recording life with pictures, being a new mom. We took the little coat closet, my husband put a tiny desktop and I was officially  a scrapper. I have sold supplies, worked in stores, and generally just loved doing it.
Please, please, if you don't love to scrapbook, don't do it!  It makes me sad when people feel "less" somehow by my 16 year hobby. We each have our own "thing".  I have another reason there are so many albums…and it has everything to do with home.
What started as a way to document fun memories and birthday parties and holidays, became a lifeline. You see, it was a way to deal with depression for me. We moved so often that each page helped to ground me. To prove to me that my life still happened. It mattered. It was a tangible, living experience. Those pages we often made as I coped through loss.
Each one reminding me of the joy, the reasons to celebrate living. Every day.
As I exited that valley, it took on a new form. Now these photo albums showcase connections and relationships.
Sometimes I just make little mini books, that are super fast and easy to record a memory or tie together loose pieces. Some years I will order hardcover versions from Snapfish or Costco. There is no wrong way to document your life!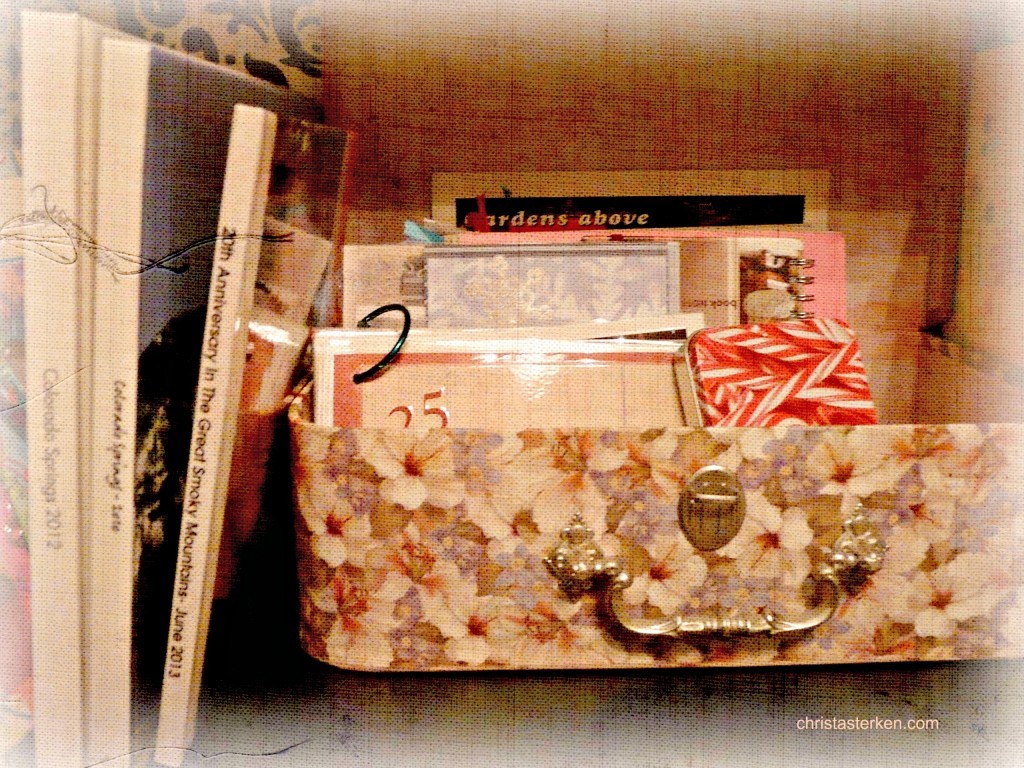 If you are interested in getting your photos together and in homes, this book and this one changed my scrapbook life. It is so easy now, after the work of organizing. If you are interested in seeing other posts I have written on mini books, click here ,here ,here or here. For family history pages you can look here, ideas for using lots of photos click here, and to use up the index prints you get with photos click here. And for some tips of taking better photos with any camera click here.  Enjoy the process…