Are you familiar with Philippians 4:13? The writer promises we can all things with the strength of Jesus.
It usually comforts me and has helped me numerous times to keep going, not panic, stay strong.
Some days? I am quite sure I can't do things with Jesus' strength or without.
My faith shrinks and shrivels, and my fear blossoms… What about these days?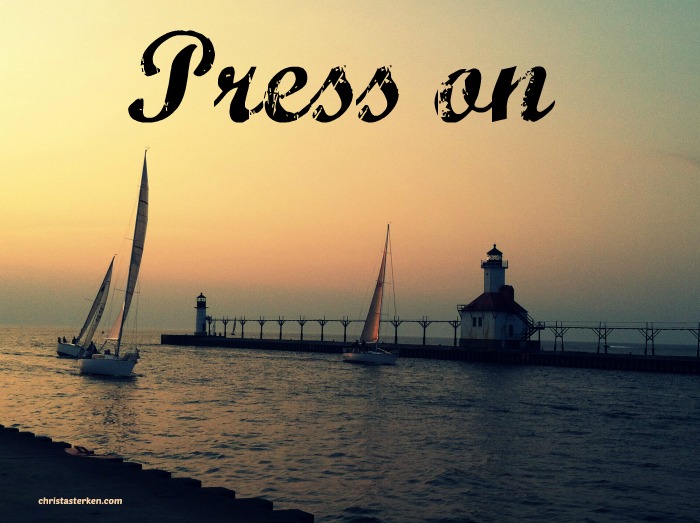 Pressing into the storm
When our mind runs away with potential scenarios that are so vivid they bring tears to your eyes and dread to your heart… What about these days?
When the bank account is negative, or our bodies give out, when our child wants to join the military, or our husband quits his job or even just when we feel there is no strength left to change another diaper… What about these days?
Can we tell God we have zero faith and doubt his words? Can we admit that things aren't going how we dreamed and we are afraid of the outcome? Even, that we wonder if He sees what is happening here?
I believe that to all these things, God gives us an undeniable YES! He is pretty awesome, and we can tell him anything. He can handle it. Even on these days. Especially on these days.
On days like this we might consider a few of God's promises:
I am with you; that is all you need. My power shows up best in weak people 2 Cor 12:9

Yes, be bold and strong! Banish fear and doubt! For remember, the Lord your God is with you wherever you go Joshua 1:9

I have told you all this so that you will have peace of heart and mind. Here on earth you will have many trials and sorrows; but cheer up, for I have overcome the world John 16:33

I am holding you by your right hand—I, the Lord your God—and I say to you, Don't be afraid; I am here to help you Isaiah 41:13
We are all going to experience situations in our life that seem unbearable, shocking
It is easy when things are going great (according to OUR plans) to assume that if we hold on tight to what seems to be working, we can keep the boat steady.
Not so.
That boat will rock and list in every direction. And then the water will become smooth again. Not even a ripple to upset our vessel. That is part of our journey, riding the waves.
Traveling forward. When we have times of doubt and despair, let's drop the anchor and assess the situation.
It is very hard to get rid of fears once they grab hold, so just allow yourself to feel what it is. Get to the root of it and then…kill it. It occurs to me that fear thrives on our discomfort with the unknown.
Sometimes I have to allow myself to imagine rock bottom. An amazing thing happens. There it is, in the light. Our imagination is usually worse than reality.
What if we just face the fear?
I see the fear for what it is and realize how asinine it is to worry about things that haven't happened, might never happen, and even if they DO happen are out of my control.
Does that make you uncomfortable? The feeling of no control? Me too.
But here is my secret, when I get to that place of understanding, I remember God's promises. I imagine applying them to each and every situation. And I remember who is guiding my ship.
That is where the peaceful seas are. Surprising pockets of serenity in the storms of our everyday life.
Letting God drive and just rest below the deck for a while.
And when we come up, we can breathe deeply again and set those sails forward. And we can smile with the wind in our face because we really can do all things with Christ.
He does the heavy lifting and gives us the lighter end.
Once again, our faith grows.
If this encouraged you today, please share it. How do you handle those days when you feel out of control and helpless?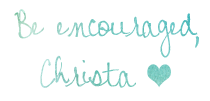 Ready to embrace an imperfect life? Get your free 5 day Happiness Challenge, with easy to incorporate tips direct to your inbox, shifting your perspective from overwhelm to amazement. Plus, a bonus printable checklist!
Subscribers also receive exclusive material-all designed to help YOU pursue a life well-lived.