How To Do A Freezer Inventory- Free PDF Printable
Our freezer, in the name of good intentions, was stuffed.  Being on a budget, things got a bit overboard in an effort to be prepared.
The problem was, I had NO idea what we even had in there!
I talked my family into helping me take every, single item out of the freezer and do an inventory.
Can I be embarrassingly frank here? There was way too much stuff, and some was so old it had to be tossed.
I was horrified at the waste. I see hungry people, and when things go bad due to my lack of organization, it makes me ashamed. To be so fortunate.
We vowed to set preventative boundaries, hence, this worksheet creation. We don't want that to happen to anyone else either. The intentions were good, stocking up when things were a bargain to help our budget–but it got so crowded, it was difficult to maneuver.
Last year we tried writing out a list, and created circles next to the item indicating the stored quantity.
Two problems: First, was the randomness of the writing. Although in reasonable sections, there was no further organization making it hard to read.

Second, not everyone checks off what is used.
After truly rethinking what we use, and what products would be most helpful to have on hand, my husband suggested a new idea. So simple its brilliance almost caused me to reject it. Ready?
Alphabetize the inventory.
Cross off each item, descending numerically until it is time to restock. I resisted, explaining to him how well my system almost worked.
After a moment, the duh set it in and our new Freezer Inventory was created. Here is how to do a freezer inventory (with a free printable) for your family!
There are a three things that will make future shopping more relevant to our family:
Even if something is on sale, seriously…how many bags of frozen peas does one family need? (Hint: not 16)
What helps create smoother dinner transitions? For us, I will hope to fill up with meats and pre-made  dinner starters (Meatballs, taco meat, etc. Search my blog for "meal planning" telling you how to do this in detail)
Pay close attention to what doesn't freeze well
It is a tremendous gift to be able to have extra food to feed our families. With some careful planning, and about an hours worth of up front effort, that food will be fresher and exactly what you need .
Here is a link to get you started… Freezer Inventory PDF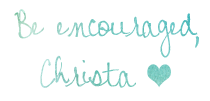 Ready to embrace an imperfect life? Get your free 5 day Happiness Challenge, with easy to incorporate tips direct to your inbox, shifting your perspective from overwhelm to amazement. Plus, a bonus printable checklist!
Subscribers also receive exclusive material-all designed to help YOU pursue a life well-lived.