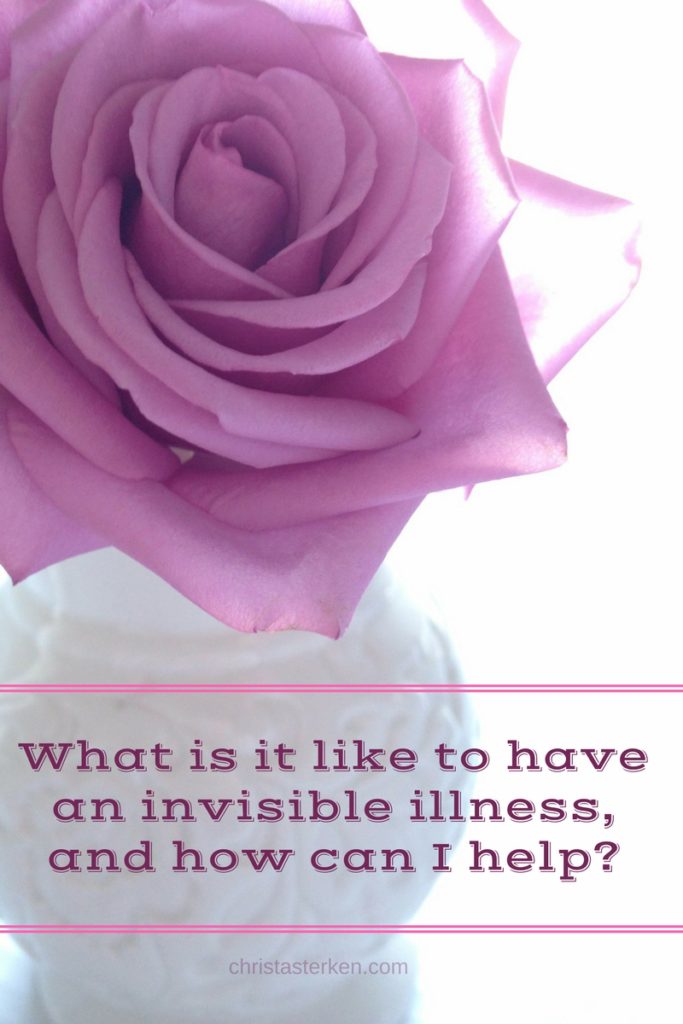 I was talking to a friend about invisible illness recently. Few people know just how much I suffer at times.  Why? Because I choose to not live in a world of self-pity. Because I sometimes forget on the great days! I choose to be determined to live the richest life my body allows. I choose to HOPE that someday I'll get better.
But perhaps, I also do a disservice by not bringing light to invisible illnesses.
To not do my part in helping people understand what they can mean. To remind myself again, and again, to stop feeling guilty for being a burden on my husband (something he has NEVER said, just that I fear).
This week, I'll be open and share. Especially, in light of the recent diagnosis that my own child has received. Because I want her to know there is no shame in the struggle. That is a lie.
What is it like to have an invisible illness?
I am Christa. I've had CFS and fibromyalgia, for 19 years. For four days I've been in an excruciating cycle of pain and fatigue. This is an example of a "cycle" FMS-ee's  might experience…
My veins feel as though they are filled with cement; my body refuses to function and my days are spent with very little movement.  I feel as though someone took a baseball bat to me, head to toe.
My cognitive abilities are impaired, and I struggle to remember your name…even if I've known you for YEARS. And yet, I still wonder to myself, "Hmm, what is going on here?"
But I, and others like me, are NOT our disease. It brings us dis-ease, but it doesn't define us ♥.
Click To Tweet
On the days we can live well…live with wild abandon with me! I love it. On the days I can't, forgive me when I try to hide it…I'm performing Jedi mind tricks to embrace the life I am given that day. To find the good. And those days, it is hard.
But I believe in change and am always working toward what I CAN do towards it.
Trust me, the people who have mental illness or permanent disability?
They are always researching, experimenting. They don't choose this life, but they can live well in SPITE of it. This is a piece, not the whole puzzle.
If you have people you love who live silently with silent illness? Here are a few suggestions to help:
Bring meals or send a gift card. It is so hard to ask for help, so we eat crappy sometimes because pride dictates our meals. We really "think" we'll be just fine.
Don't be upset if our plans need to change suddenly. It is never personal. We just don't know that our body will change our plans for us, suddenly. And phone calls can be so hard, to think through, please know you are valued, even if/when we can't tell you
Send a card or something small…that mail box is a serious joy bringer.Share things you know we'd enjoy that don't require us to use our hands to hold them. A song, a book on tape etc.
Give us the best gift. Empathy, not pity.Remind us of who ELSE we are on those hard days. Let us know you "hear" us, and then allow us to just "be" with you.
Love on our family. The nagging guilt we feel at our spouse sacrificing so much is a huge part of the battle. No one wants to feel like a burden. These front line responders give every.single.day.  Be sure that our kids pay an extra toll, everyone does more when one of the team is down. People think of us, but usually, don't understand how much they give. Invite them out for a while, give them a break. We will give you our undying gratitude.
Pray.It is so vital to our Spirits
Are there resources to share with my loved one?
Heck yes! I am delighted to share a few here I know of, but do a Google search on the challenge specific to YOUR loved one. There is so much hope to be found.  Here are a few encouraging places on the web I'm hanging out at…
A Life Well Red,  The Power of "No" When You Have A Chronic Illness, Chronic Illness In A Marriage, The Spoon Theory,  Inkblots of Hope, Learning To Love Somone With Mental Illness, and you can see my whole Pinterest board for Health and Wellness by clicking here…and check out the Faith Through Chronic Illness board here.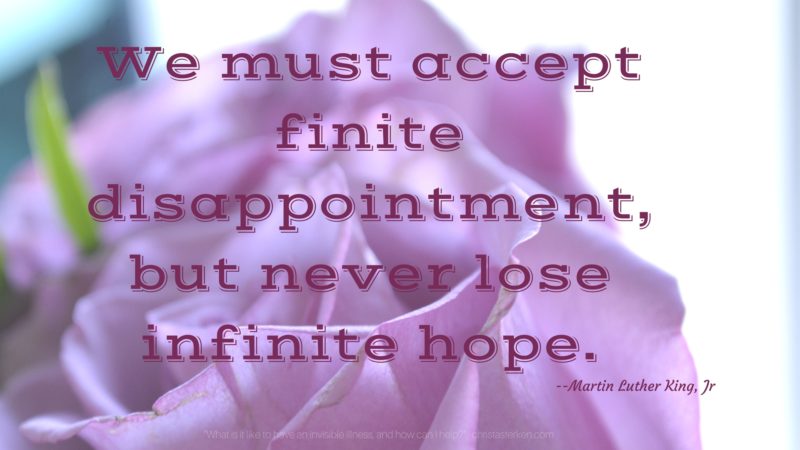 Thank you so much friends and family for all the love and support.  George Bailey was right regarding people who care about us, and allow us to care for them are a gift.
It truly is a Wonderful Life.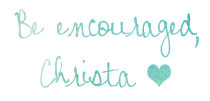 Ready to embrace an imperfect life? Get your free 5 day Happiness Challenge, with easy to incorporate tips direct to your inbox, shifting your perspective from overwhelm to amazement. Plus, a bonus printable checklist!
Subscribers also receive exclusive material-all designed to help YOU pursue a life well-lived.